Hyundai Motor's innovative portable mobility concept unveiled at CES 2017.
The CES 2017 saw Hyundai showcasing the Hyundai Ioniq Scooter concept. This portable mobility concept will be clubbed with the Hyundai Ioniq Electric car and can be stored in its front door offering customers to get easy first and last mile connectivity.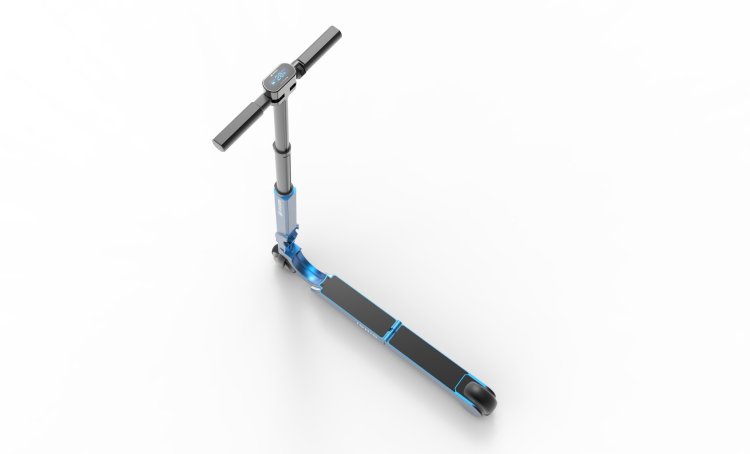 Enabling drivers to continue their journey after parking the car, the Ioniq Scooter concept is a result of Hyundai's long-term research and development program, the Project Ioniq. The compact scooter is charged while it sits conveniently inside the front door of the Ioniq Electric. The accessibility of the scooter is highlighted by the fact it is stored in the Ioniq Electric's front door rather than its trunk.
Mr Tae Won Lim, Head of Hyundai Motor Central Advanced Research and Engineering Institute said
Hyundai Motor takes pride in finding innovative solutions to make the lives of our customers as easy as possible, so developing concepts like the Ioniq Scooter is at the core of our forward-looking R&D program, Project Ioniq.
The Hyundai Ioniq scooter concept can be folded and unfolded by a simple one-hand operation. Its lightweight construction adds to its portability. The scooter is equipped with front and rear lights to aid visibility, and an occupant sensor detects when the rider is safely aboard before riding mode is enabled.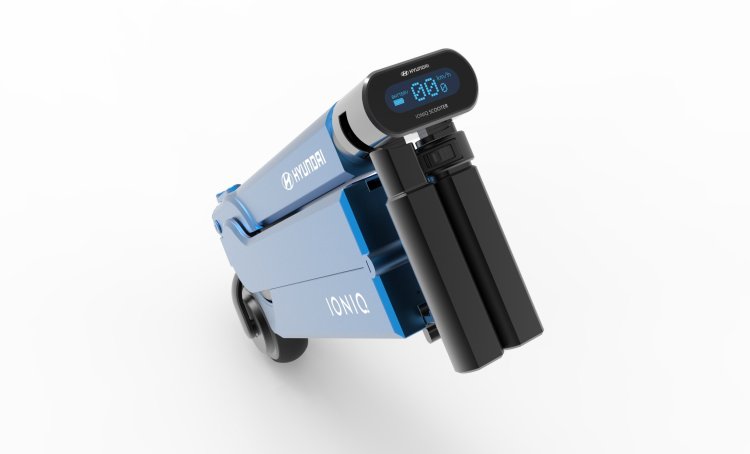 Acceleration in the Hyundai Ioniq concept scooter is controlled by the rider scrolling up their thumb switch, while braking is achieved by pressing a pad over the scooter's rear wheel or scrolling down thumb switch.