Both will go on sale later this year.
The Hyundai Ioniq Plug-in and Hyundai Ioniq Electric retain the Hyundai Ioniq's design, but the latter nixes the hexagonal grille and gets a distinctive lower grille to stand-out as the zero-emissions variant of the Ioniq trio. In the pure electric variant, there's an orange accent strip in place of the 'BlueLine' blue accent strip seen on the front fascia of the hybrid and plug-in hybrid variants.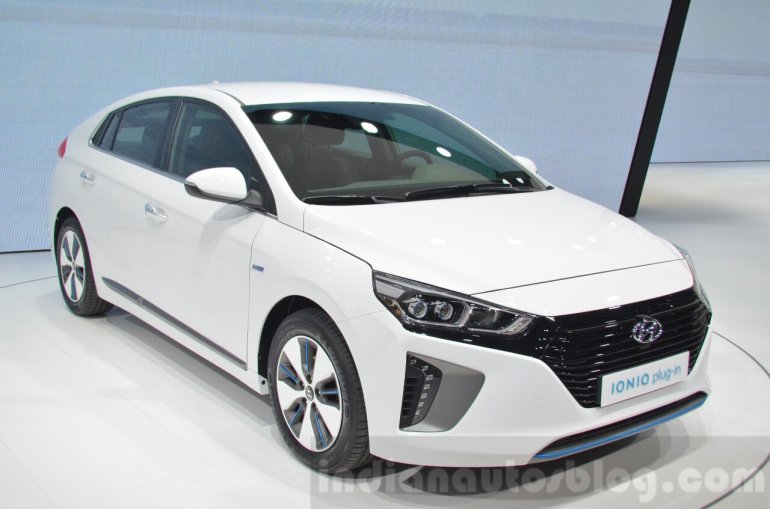 The Hyundai Ioniq Plug-in's powertrain features the same 1.6-litre Kappa GDi naturally aspirated four-cylinder petrol engine that produces 105 PS (104 hp) and 15.0 kgf-m (147 Nm) of torque, from the conventional hybrid variant. However, in the plug-in hybrid variant's powertrain, the combustion engine is married to a more capable, 45 kW (61 PS/60 hp) electric motor. The electric motor is powered by an 8.9 kWh lithium-ion polymer battery.
The targeted CO2 emissions rating drops far low, from 79 g/km (of conventional hybrid variant) to 32 g/km. The PHEV can be driven up to approximately 50 km (31 miles) in solely on electric power.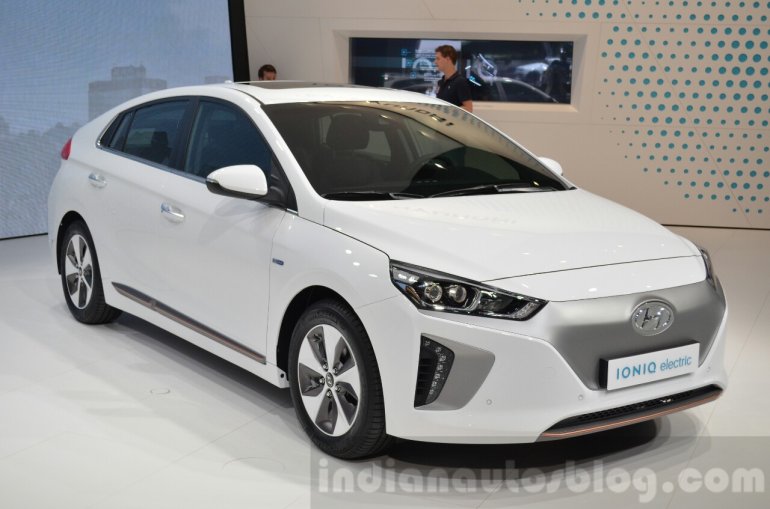 The Hyundai Ioniq Electric's motor produces 88 kW (120 PS/118 hp) and 295 Nm of torque and sends power to the wheels via a single-speed reducer transmission. The pure electric variant can be driven at speeds up to 165 km/h (103 mph). Hyundai claims an estimated range of over 250 km (155 miles).
Hyundai Ioniq Plug-in at the 2016 Geneva Motor Show - Image Gallery