Hyundai Motor aims to sell 77,000 Ioniq HEVs this year.
Hyundai showcased the Hyundai Ioniq Hybrid at Auto China 2016 (2016 Beijing Motor Show). Introduced early this year in South Korea, the Ioniq Hybrid is Hyundai's first dedicated hybrid vehicle and is already launched in the home market. It's also the world's first car to come with three electrified powertrains – conventional hybrid, plug-in hybrid and pure electric.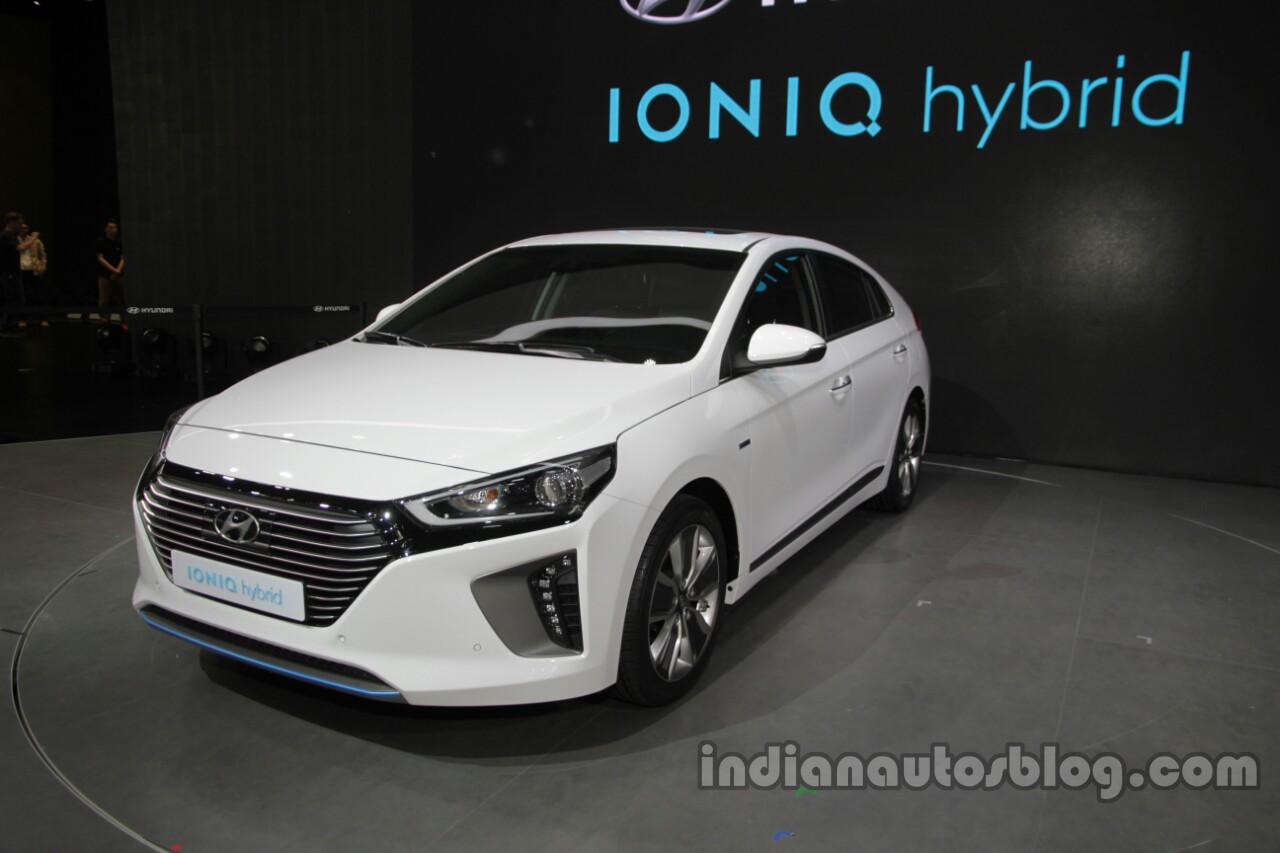 The Hyundai Ioniq Hybrid measures 4,470 mm in length, 1,820 mm in width and 1,450 mm in height, and has a wheelbase of 2,700 mm. Under the Red Dot Design Award winner's shell, is a new 1.6-litre Kappa GDi naturally aspirated four-cylinder petrol engine producing 105 PS (104 hp) and 15.0 kgf-m (147 Nm) of torque that works in conjunction with an electric motor generating 43.5 PS (43 hp) and 17.3 kgf-m (170 Nm) of torque. Together, they put out 141 PS (139 hp) and 27 kgf-m (265 Nm) of torque.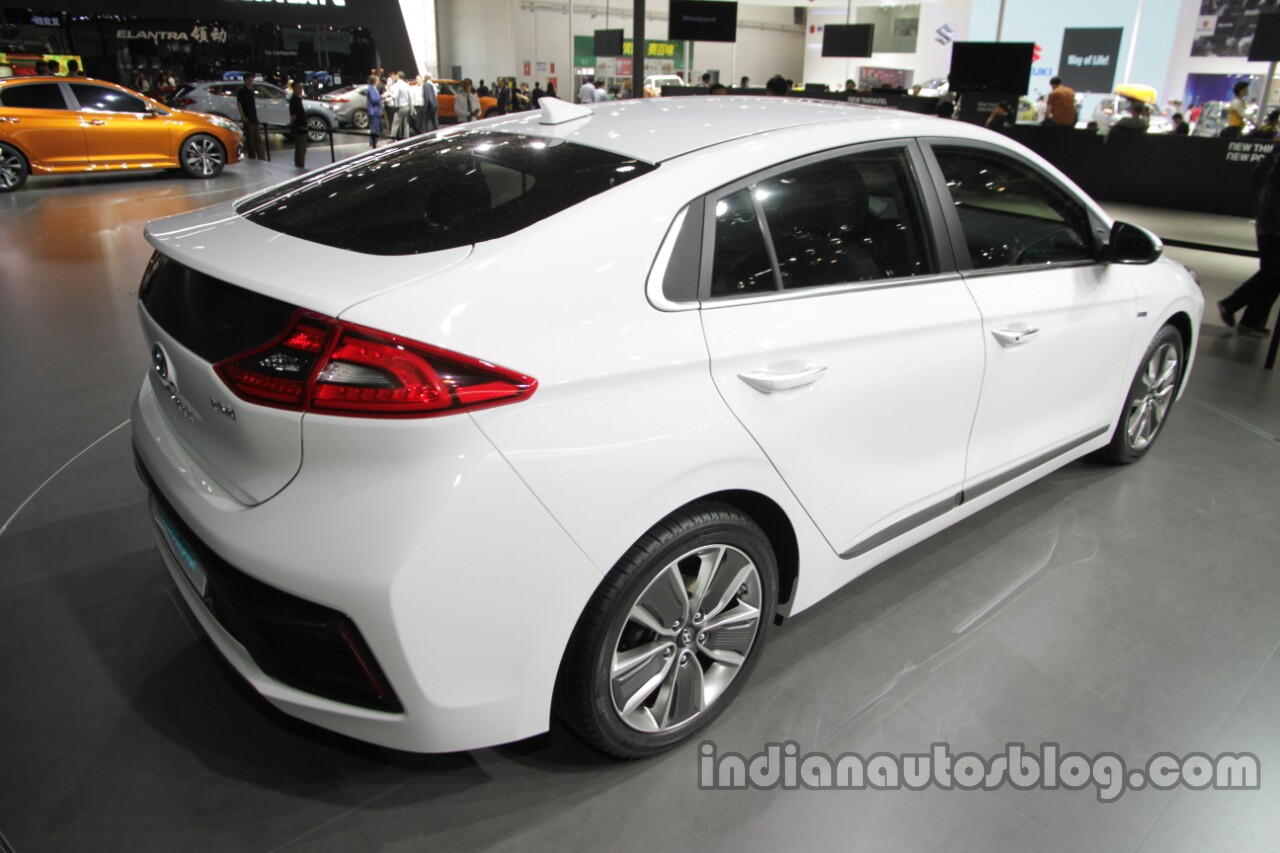 There's a 1.56 kWh lithium-ion polymer battery, located under the rear seats, to run the permanent-magnet synchronous AC motor. Drive is sent to the front wheels via a 6-speed dual-clutch transmission. With this configuration, the Ioniq Hybrid can be driven at speeds of up to 185 km/h using the hybrid system, or 120 km/h using only the electric motor. Hyundai is targeting a CO2 emissions rating of 79 g/km.