Capable of hitting a top speed of 185 km/h.
The Hyundai Ioniq Hybrid, Hyundai Motor's first dedicated hybrid car, has made its European debut at the 2016 Geneva Motor Show. The Hyundai Ioniq is the world's first car that will be offered with three electrified powertrains – conventional hybrid, plug-in hybrid and pure electric.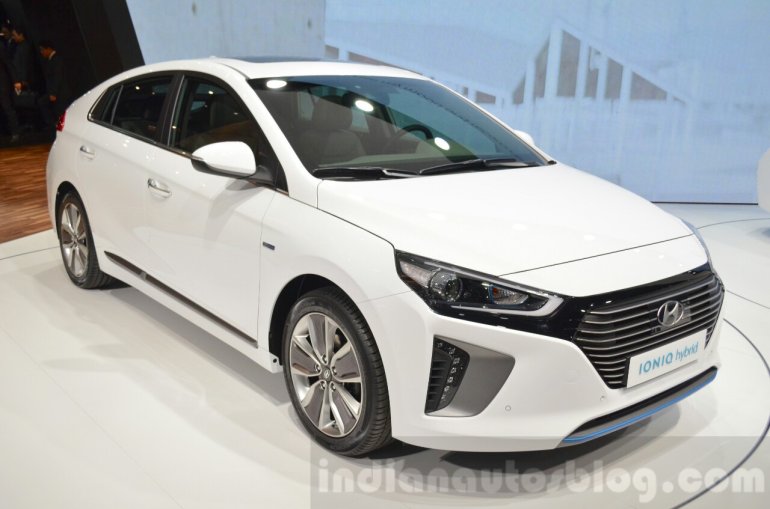 The Hyundai Ioniq's Hybrid is 4,470 mm long, 1,820 mm wide and 1,450 mm tall, and has a wheelbase of 2,700 mm. Its hybrid powertrain makes use of a new 1.6-litre Kappa GDi naturally aspirated four-cylinder petrol engine that produces 105 PS (104 hp) and 15.0 kgf-m (147 Nm) of torque and an electric motor that generates 43.5 PS (43 hp) and 17.3 kgf-m (170 Nm) of torque. Combining the two sources, the hybrid system delivers 141 PS (139 hp) and 27 kgf-m (265 Nm) of torque.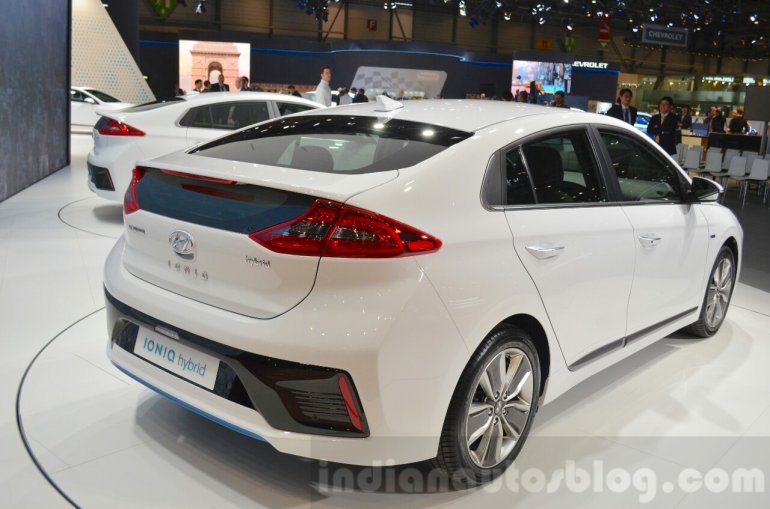 The Hyundai Ioniq Hybrid's electric motor is powered by a 1.56 kWh lithium-ion polymer battery placed under the rear seats. Power is sent to the wheels via a 6-speed dual-clutch transmission. The hybrid powertrain makes the Ioniq capable of a top speed of 185 km/h (115 mph). Hyundai is targeting CO2 emissions rating of 79 g/km for this car.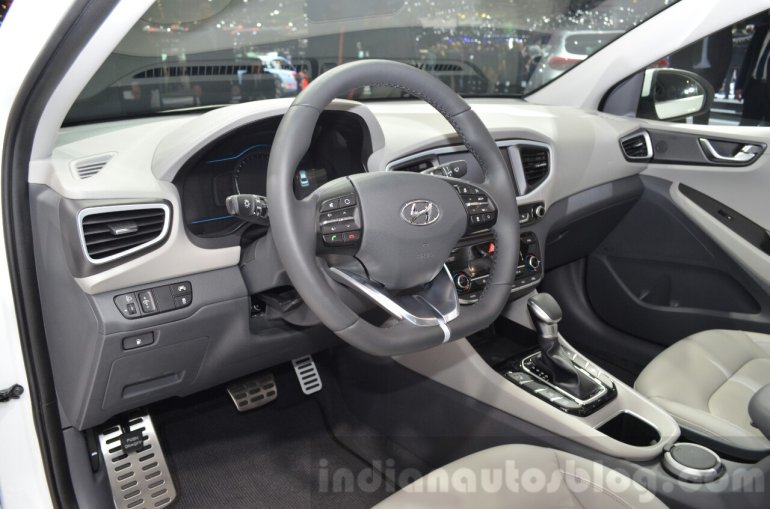 Noteworthy features of the Hyundai Ioniq Hybrid include 7-inch digital instrument cluster, infotainment system with Apple CarPlay and Android Auto smartphone integration capability as well as Tom Tom live services, wireless charging for smartphones, Smart Cruise Control, Autonomous Emergency Braking, Lane Keep Assist System, Blind Spot Detection and Rear Cross Traffic Alert.