Ahead of the 2014 Geneva Motor Show which commences for the media on March 4, several images of the Hyundai Intrado SUV Concept have been released by the company.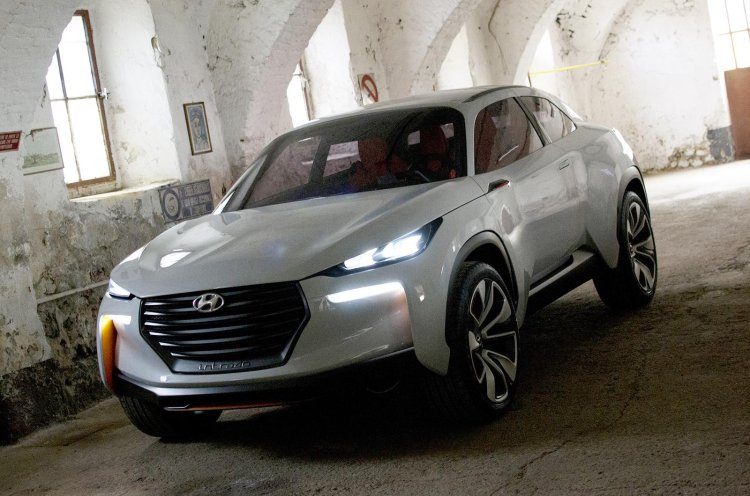 The Intrado is the first Hyundai concept car to be based on the brand's Fluidic Sculpture v2.0 design language. Codenamed HED-9 (Hyundai Motor Europe 9), the concept was designed and engineered by Hyundai Motor Europe's R&D center in Rüsselsheim, Germany. The concept car was designed under the guidance of Peter Schreyer, president and chief design officer of Hyundai Motor Group.
The SUV-coupe is made of a super-lightweight structure based on carbon-fiber reinforced plastic (CFRP). The result is that the concept is 70 percent lighter than a traditional steel-bodied car, while torsional rigidity is twice as high.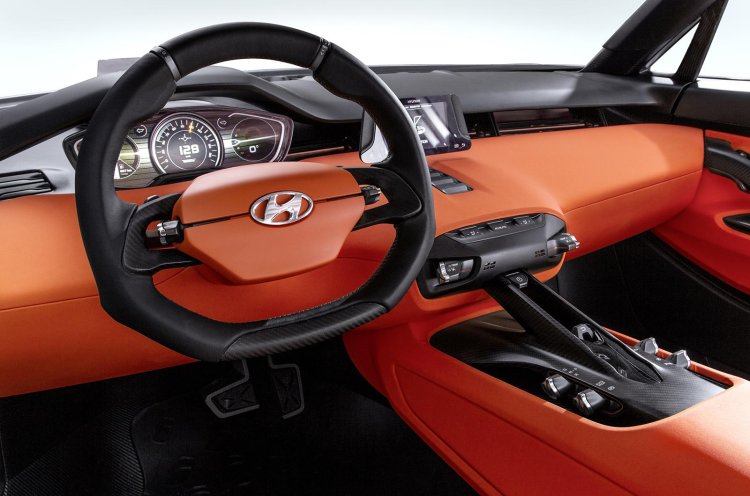 The interiors of the Intrado concept look simple, yet premium. We see a two-spoke, hexagonally-shaped steering wheel with a modern instrument cluster sporting a digital display for the speedometer. The center console is finished in (what looks like) carbon-fiber, while a small center display seems to have replaced the general buttons and dials.
Power for the Intrado comes from a hydrogen fuel cell powertrain. Similar to the system used on the ix35 fuel cell, the Intrado stores power in a 36 kWh lithium-ion battery, while hydrogen is stored in high-pressure tanks located towards the rear.