Booking amount ranges from INR 5,000 to INR 1 Lakh.
Hyundai started bookings online for their portfolio today, thus enhancing the virtual car buying experience and taking the online enquiry further towards a sale. Similar to what dealerships request, the booking amount ranges from INR 5,000 to INR 1 Lakh, depending on the model.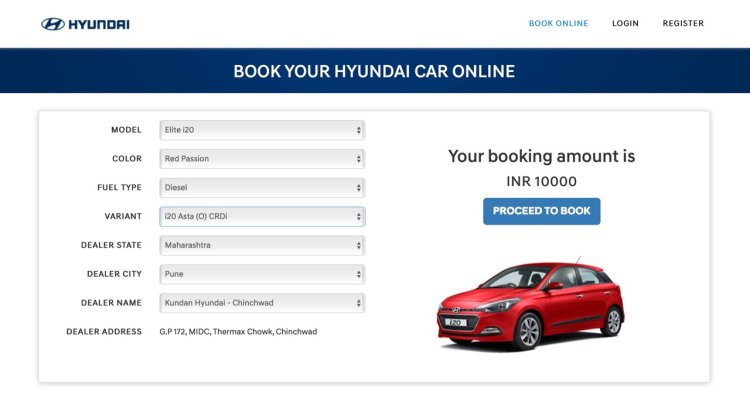 Following the registration and filling out of necessary details, a deposit will be requested for the desired model, which is revealed when the car is selected. Bookings can be made via a desktop or a smartphone.
Once the payment is sent, the order is to be approved by the dealer, who will notify and share further details with the customer, as well as arrange a test drive if required. For regular documentation & other payments, customers will be required to visit the dealership. Once the payment is complete, the transaction ends when the car is delivered to the customer's doorstep.
Also Read: 2017 Hyundai Verna (3rd gen) snapped on the road up close [Video]
With the online booking option, Hyundai is looking to attract millennials buying their first car, or upgrading to something bigger, given the influence of the internet on the young car buyer.