Marketed as the 'Your First Car', the Hyundai Santro is one such car that has changed fortunes for Hyundai. With its naive looks and sturdy reliability, the Santro put Hyundai on the Indian Automotive page. No longer was Hyundai viewed as just another foreign manufacturer here to make a quick buck.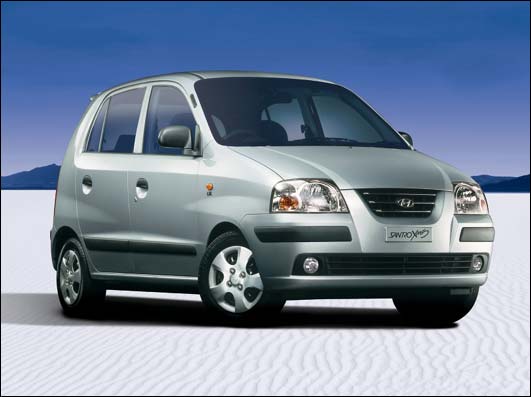 This car clocked another milestone in the history when, Hyundai Motor India Ltd announced that its 'Made in India' Santro has registered exports of more than 5 lakh units from the country.
On the occasion, H W Park, MD & CEO, HMIL -
I am extremely delighted to announce that the export of the Santro has reached 5 lakh units. Right from the time of its launch, this popular car has been widely appreciated for its design, technology and safety. With this we gear up for next phase of growth and remain committed in bringing world class products and service to our customers.
HMIL exports 40% of its total production to markets such as EU, Africa, Middle East, Latin America and Asia-Pacific.
IAB would like to wish a hearty CONGRATULATION to HMIL on this momentous occasion.
But at the same we would also like to say "It's about time for a new Santro!"