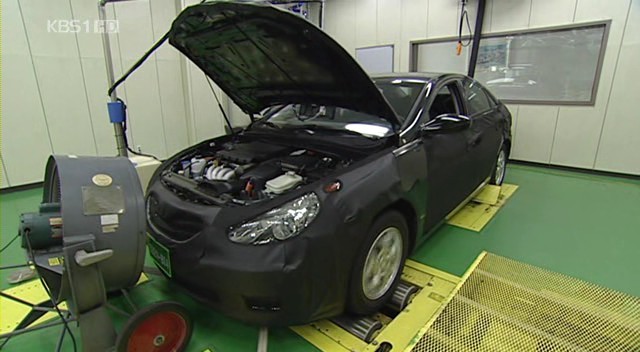 Hyundai i40/Sonata YF to feature smaller four-cylinder engines and gasoline direct injection -GDI technology.
Official Korean debut in September 2009, sales by year end.
New naming scheme will come to effect during launch
Will be first sold in the form of station-wagon, later joined by a four-door sedan.
Base model will be equipped with a range of 1.6L diesel and petrol engines.
1.6L diesel will be available in two variants, as a low 115 horsepower unit and a high 136 horsepower unit.
Diesel power also to come from a 2.0L R-diesel engine, which will churn out 184 hp. Most likely also in the form of a 2.2L R-diesel unit with an estimated output of 200 horsepower.
5% better fuel economy than the current 2.0L engine
A 2.0L four-cylinder petrol engine with 172 hp and a 200 hp 2.4L Theta GDI engine reserved exclusively for the top of the range Hyundai i40.