Will be Hyundai's VW Golf GTI rival.
Last year, Hyundai unveiled the 2017 Hyundai i30, and this year, the company plans to expand the third generation model range with an estate version and performance N variant. In the latest, the Hyundai i30N's details have leaked from a private presentation, courtesy Autoherald.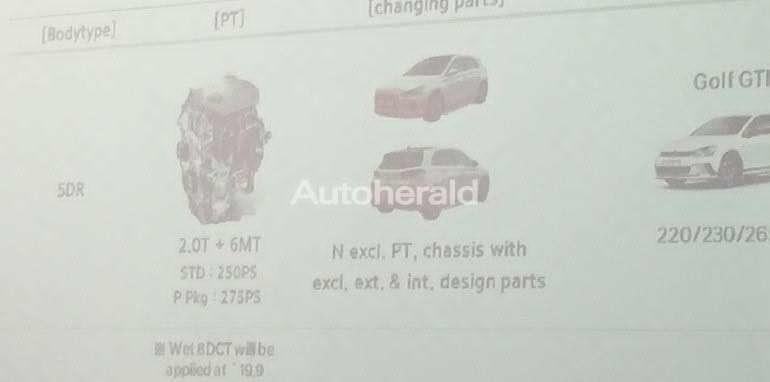 The Hyundai i30N was previewed by the Hyundai RN30 concept at the 2016 Paris Motor Show. It remains to be seen if the production version will be as extreme as Hyundai suggested with the concept, but some exterior enhancements have been revealed in the leaked images. The performance variant will feature sporty bumpers and front grille, exclusive design wheels, rear diffuser and side sills on the outside.
The interior will be enhanced with a sports steering wheel which will have a "Drive Mode" selector on the left and an "N Mode" selector on the right, a distinctive instrument cluster with shifting time indicator and variable red zone and leather-wrapped gearshift knob with the highlight colour.
The Hyundai i30N will be exclusively a 5-door hatchback. Targeted at the VW Golf GTI, the first Hyundai N model to go on sale in the market will sport a 2.0-litre turbocharged four-cylinder petrol engine that produces 250 PS as standard or 275 PS on opting a "Power Package". The engine will be linked to a 6-speed manual transmission. The leaked image suggests that a wet-type 8-speed dual-clutch automatic transmission will be introduced for the i30 N in September 2019.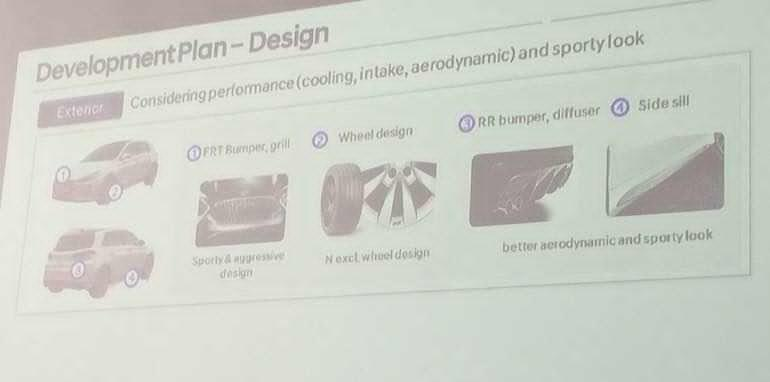 Also See: 2018 Hyundai Sonata (facelift) exterior rendered
The Hyundai i30N will get built in Nosovice, Czech Republic, where production could start in December 2017.
[Source: Autoherald]