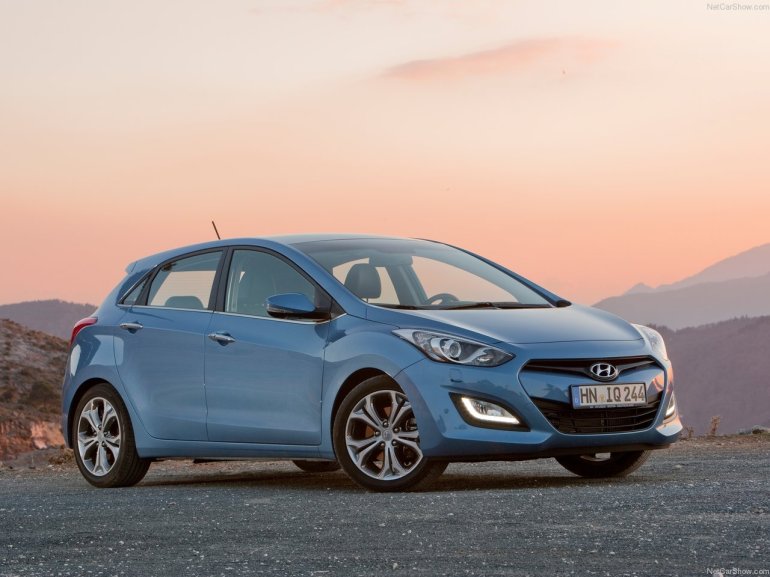 With more than a million already sold globally, the Hyundai i30 remains to be the South Korean automaker's best seller in Europe.
Developed specifically for the European market, the first gen i30 (2008) heralded a new era for the company with an escalated brand awareness. The car appeals to young, progressive buyers who wants a car that not only performs well but also looks great while being practical.
Not surprisingly, it became an impeccable alternative to some of the class leaders in the segment - VW Golf and Ford Focus, with refined styling, comfort and packaging, more standard features and lower emissions. In spite of the prodigious response globally, the idea of offering the i30 in the Indian market always occupies back seat for Hyundai Motor India Limited.
There were rumors about its launch few months after the launch of i20, but the company is not zealous in bring it. Why not?
The i30 with a more premium appeal would definitely win buyers in the 10 lakh segment. But Hyundai may have scores of concerns about its success in the Indian market. Firstly, it exceeds the 4-metre mark in length by 245mm, which means no small car tax exemptions and it would eventually escalate the cost.
Secondly, the i30 is offered around £14,000 in the European markets, which absolutely exceeds the 10 lakhs mark. In a price conscious market like India, such an exorbitant price for a bigger hatch is unacceptable, and an ideal buyer would prefer a premium sedan (for example a Verna from the same stable) with more practicality.
Indians love low cost yet practical sedans. The premium hatches like the Polo and Fabia too lose a great deal of sales to the efficient entry-level sedans. That's probably the same case why Volkswagen is scared to launch the Golf, while it tries to bridge the gap by inducting some embellished variants of the existing Polo.
Will your money be on a premium hatchback or a sub-compact sedan?
[Note: This article is written by our intern Mr. Dhiyanesh Ravichandran]
[Source: Carsuk.net]