The internet is abuzz with news that South Korean automaker Hyundai will enter the World Rally Championship from the 2014 season.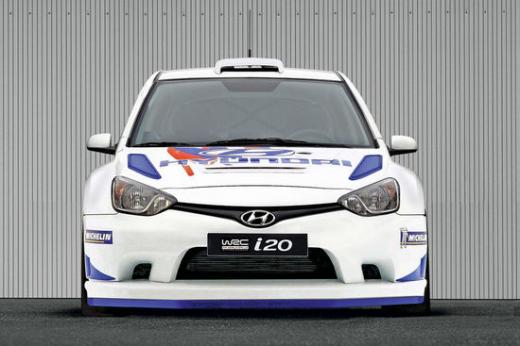 It is fitting to describe WRC as Formula 1 racing without a race track, and companies have benefited hugely not only with the honour of participating in this competition, but also take away lessons that can be used to hone their road-going cars.
WRC cars are severely modified showroom models. The Fabia S2000 is a successful example that has formed strong connections in the mind of the consumers between Skoda and rallying.
Hyundai is presenting the WRC-spec car based on the Hyundai i20 at the 2012 Paris Motor Show, according to a report on German rallying news service Rallye-Magazin.de.
Currently taking shape at Offenbach, Germany, where Hyundai's European headquarters is located, this development comes on the heels of Toyota's announcement to participate in the competition with a Yaris based racer.
Over the next couple of years, more OEM's are expected to take part in the race. WRC is the next best thing to Formula 1 as BMW, which left the F1 paddock a few years ago, has intentions to invest in this activity, and Volkswagen will soon follow suit.
The Hyundai i20 WRC race car can be an eye candy at forthcoming Auto Expos in India. We will carry photographs and details from its Paris debut, so stay with Indian Autos Blog.
[Source - Rallye-Magazin.de]