Our regular reader Sharav Venkatesh has loaded us with pictures of Hyundai i20 facelift captured in the outskirts of Chennai. The vehicle has already been unveiled at the Geneva Motor Show last week, but this is the first time (correct me if I'm wrong) the car has been spotted in the wilderness.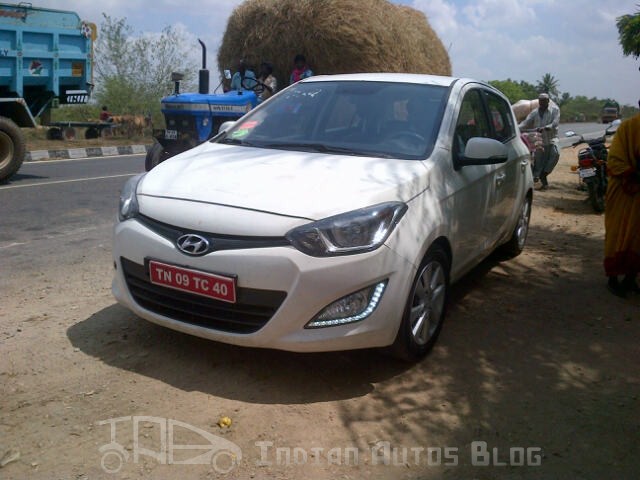 Without the flood lights and the booth babes, we're able to notice the changes on the new i20 sans distractions or optical enhancements.
The front of the Hyundai i20 facelift has gained fat, a pair of sharp and connected headlights, LED light clusters on the circumference of the redesigned fog lights and what looks like a V-Shaped acrylic panel hosting the emblem.
What's up with the powertrains?
Under the hood Hyundai will improve both its mainstay engines - the 1.2 Kappa is bolstered with variable valve timing technology promising to improve drivability and fuel economy while the 1.4 CRDI receives less significant upgrades. For the European customers, Hyundai provides a new 1.1-liter diesel engine which will be the least polluting conventional internal combustion engine and take you to the moon and back in one tank of diesel. Hyundai India may save this engine for another day, perhaps strap it to the next generation i10 (code - BA) expected in late 2013.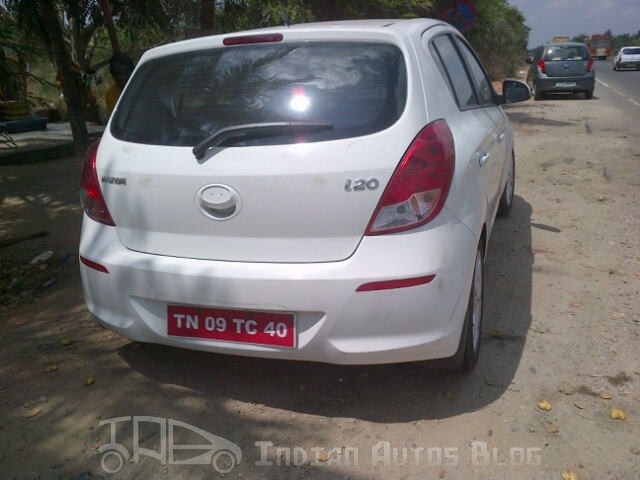 Will my new i20 be cured of its rattles?
According to the press release issued in Geneva, Hyundai has made significant progress in reducing the NVH department, the dashboard rattling is minimized, thanks to reinforcements and use of more sound deadening materials. The steering system setting have also been altered and the mounting points on the frame for the engine and gearbox have been tweaked to lower vibrations.
The i20 has grown about 55mm in length due to the redesigned bumpers but width and wheelbase see no changes. The car's length is under four meters and we hear from our sources that prices may not vary on the upgraded variants.
Expect the new i20 in Indian showrooms in early April.