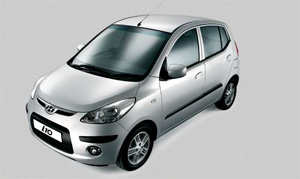 Hyundai has announced that it is bringing a i10 Electric Vehicle to the Frankfurt Show next month. Specifications of the EV is unavailable but the car plays a major role in the company's mission to be in the top four largest green car makers.
Hyundai is working on hybrid and hydrogen fuel cell vehicles, and it hopes within two to three years it will begin selling plug-in hybrid electric vehicles in the United States.
Hyundai is already working on a EV based on the i2o and a more fuel efficient engine for the i10 is waiting behind the curtain.
Source - Joongandaily