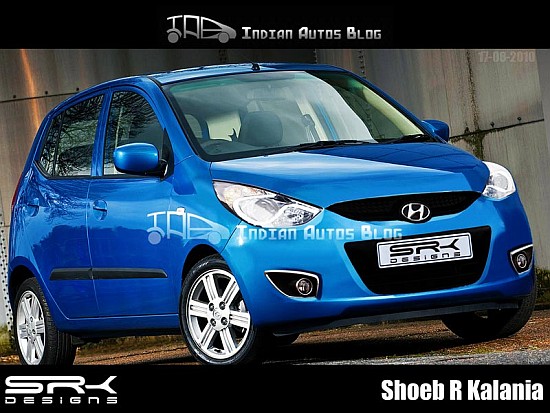 Is Hyundai actually working on a 1.0-liter engine for i10? We guess so.
After Indian Autos Blog speculated on the 1.0-liter i10 Kappa, it is now Autocar India who have additional details on this variant. It reports Hyundai will launch the revised i10 range during next month's Paris motor show.
The motor in contention is a 1.0-litre, four-cylinder petrol engine which is a scaled-down 1.2-litre Kappa unit. Autocar India adds that Hyundai will equip the 1.0-liter engine with variable valve timing.
Hyundai has said that this 1.0-liter Kappa engine "is not a cheap unit, just a very efficient one."
The 1.2-liter engine is also said to turn more powerful, more efficient and environment-friendly at the Paris Motor Show next month.
Source - Autocar India