I requested my good friend and Brazilian car expert Eber Carmo of NotociasAutomotivas.com.br to give IAB readers the logic behind designing a Hyundai HB20 when the i20 is available as a global model.

Eber graciously agreed to guest blog, and his account of this operation is not shocking by any means.
The philosophy is similar to creating a Toyota Etios or a Hyundai Eon - people's wants and needs varies by country and some companies cannot shrink a global model into the cost framework of a developing country.
This is Eber's understanding of the Hyundai HB20 -
Dear Indian Autos Blog readers,
The Hyundai HB20 will be shown to Brazilian journalists this week, on September 12th and 13th. During this event, all the missing information will be released, including prices. We believe that the first units will be in stores in October, maybe in the beginning of the month, although some people say it will be available only after Salão do Automóvel de São Paulo, which is conducted in late October and early November.
Hyundai Brazil did not launch the i20 because certainly there are a lot of differences in the way the European market see cars compared to the way Brazilian people see cars.
In Europe, people prefer a car fully loaded with safety equipment, but here in Brazil, looks matter the most. The i20 looks gorgeous, but would be a very expensive car to build in Brazil.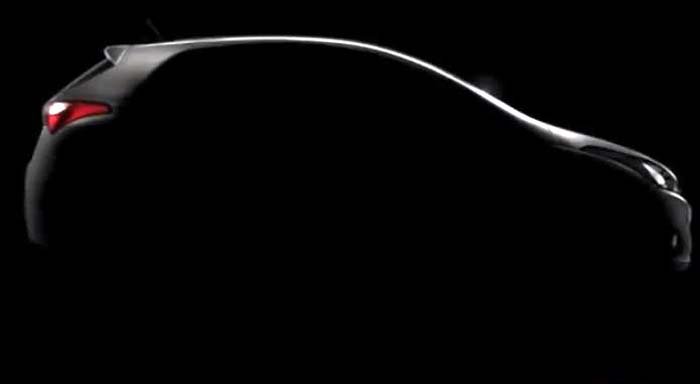 The price is very important. I don't believe that the i20 could be sold here in the same price range of the HB20, especially with all the features. Another difference I believe is the size of the cabin. In Brazil a person who buys a HB20 need his car to do everything like carry five people plus the dog, haul his luggage and make long journeys comfortable.
This person would rather have a Audi A4 estate, right? Sure, but he can't afford it. Brazilian car buyers come with a tight budget and the only way out for Hyundai was making a compact car, that is cheap to produce and has good cabin size.
Some of the regular car buyers in Brazil see cars like i30, Elantra, Azera, Santa Fe like an impossible dream..they may not be able to afford a Santa Fe or an Azera, but they can now at least own a Hyundai, thanks to the launch of the low-priced HB20!
See spyshots that reveal the Hyundai HB20
You can apply the same brand logic to the Toyota Etios or any compact cheap car released by makes that are not thought to be "local" such as VW, Fiat, Ford and Chevrolet.
[Eber's blog NoticiasAutomotivas.com.br keeps us updated on the Brazilian auto market. You should bookmark and visit it everyday to keep a tab on new launches and test mules]