Only a couple of days ago, we brought you first spyshots of the Hyundai HB20 sedan (HB20S for the time being) while it was testing in Brazil. The HB20S will be the sedan version of the HB20 hatchback - which is sold solely in the Brazilian market.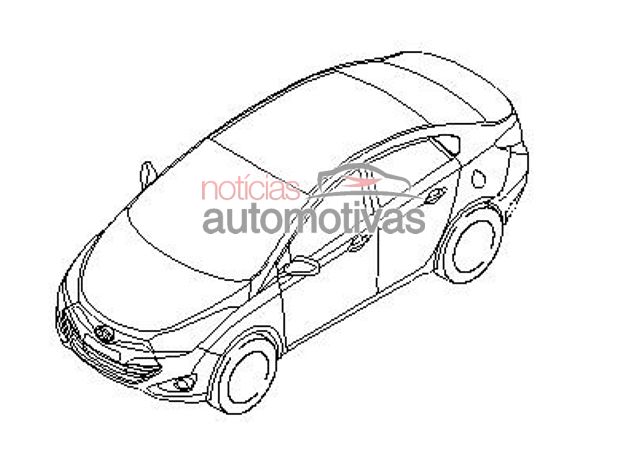 Now, the HB20 hatch faces stiff competition from the Chevrolet Onix. And Chevrolet of Brazil will soon launch the sedan version of the Onix, called the Prisma (You see where this is going?) As a result, the HB20S is essential to Hyundai as it has to ward off the competition from the Prisma, Siena and the Toyota Etios.
Today we bring you the patent sketches of the HB20S. Take a good look at those images and the Fluidic design language of Hyundai stands out. The sedan has the characteristic Hyundai cues we've come to expect: flared headlamps, broad front grille and a sweeping roofline. In fact, you can call it an Elantra mini!
The HB20S is expected to be powered by a 1.0-liter and a 1.6-liter engine producing 80 bhp and 128 bhp respectively. Manual and automatic transmissions are expected to be available from the time of launch as well.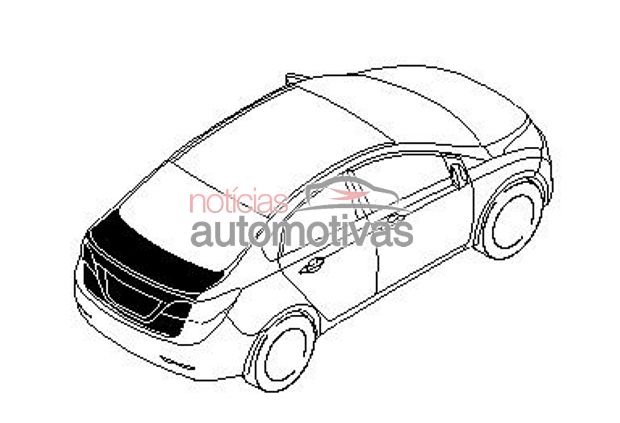 The HB20S will not be coming to India however. If Hyundai decides that they need a small sedan (read sub-4m) that slots below the Verna, it is likely that it would be built on the next generation i10 platform.
However, one cannot help but feel envious of the Brazilians; they seem to be getting a lot of really good value products of late from all brands!
[Source - Noticas Automotivas]