Hyundai Motor has launched the Hyundai Grandeur diesel and the Hyundai AG sedans at the Busan International Motor Show that kicked off this morning in Korea.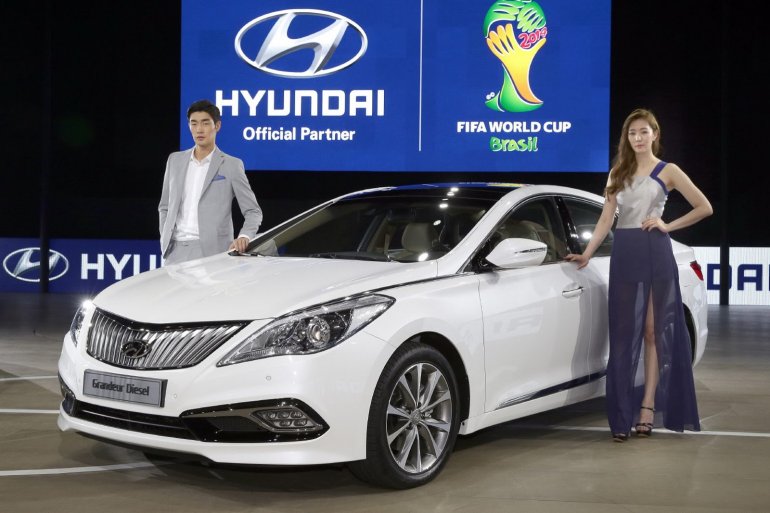 Choong Ho Kim, President and CEO of Hyundai Motor -
Amid tougher business conditions and fiercer competition, Hyundai Motor is continuously striving to provide products and services with solid fundamentals.
The Grandeur is updated with the company's 2.2-liter R diesel engine used on other large Hyundais like the Santa Fe. It features a VGT and meets Euro VI emission standards. The 2.2L engine delivers 202 PS and 45 kgm of torque.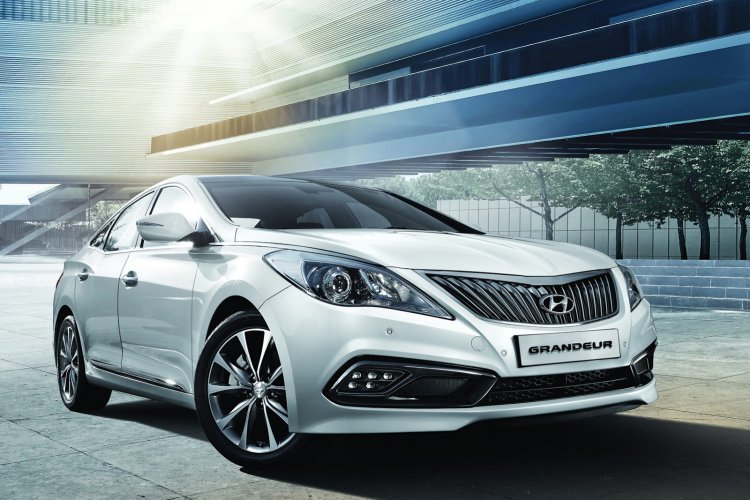 The Grandeur petrol variant has also been retuned. It retains the 2.4-liter GDI Theta II engine which has been "re-engineered to offer improved everyday drivability in the mid-low RPM range". The engine outputs 190 PS and 24.6 kgm and the steering system has been improved for better responsiveness and stability.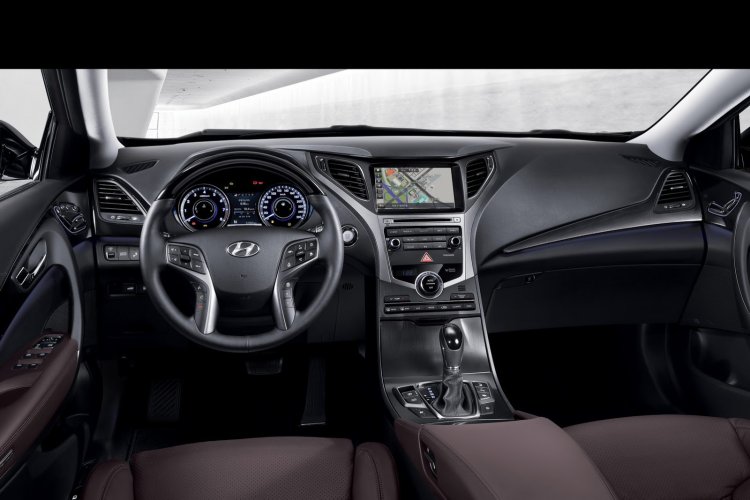 The Grandeur also gets new front and rear styling with new audio equipment. The exterior receives new dual tone bumpers, new grille and LED taillamps. The cabin gets a remodeled fascia with revised HVAC controls and a new 8-inch navigation screen as standard.
Safety features on the new Grandeur include new Blind Spot Detection, Front Collision Warning System, Lane Departure Warning system, Advanced Smart Parking Assist System and a Smart Trunk.
2014 Hyundai Grandeur diesel - Image Gallery
Hyundai AG
The Hyundai AG is a "large sedan that underlines Hyundai Motor's position as a manufacturer of premium vehicles".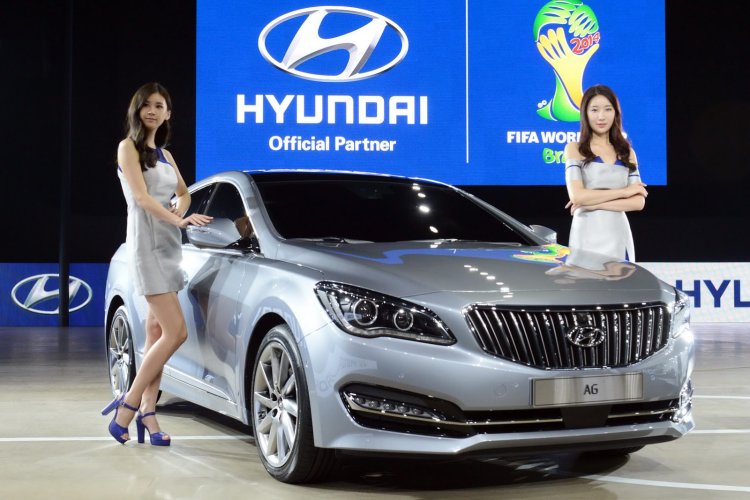 The company did not reveal the interior or what is underneath the bonnet, but says it is designed with the Fluidic Sculpture v2.0 design language featuring a long distinctive bonnet, and adopts "a series of advanced convenience features".
The Hyundai AG reaches Korean showrooms within the next six months.
Hyundai at Busan Motor Show 2014 - Press Release
[Can't see the press release above? Head to Slideshare]