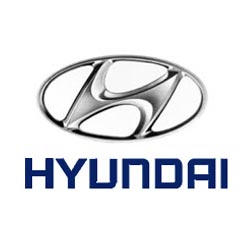 Half a decade ago, not many would have expected Hyundai to rise to such heights but the South Korean car maker underwent a phenomenal transformation and now has become a serious threat to fellow competitors who have richer heritage.
Hyundai has announced its goals and modus operandi for 2013 in a presentation to industry analysts ahead of its annual shareholder's meeting. Hyundai doesn't want to rest on its laurels and wants to keep pushing further.
The most important aspect of the 2013 plans would be to have a modular platforms. The car maker would have a global portfolio of 40 vehicles out of which 33 would be based on 6 basic platforms. The aim is to gain big on economies of scale. In comparison, the company was using 18 different platforms for 32 products a couple of years ago.
Another hugely important step is to reduce the product development time to just 24 months from this year. In 2002, the gestation period was 40 months which saw a steady reduction in the consequent years. The reduced development time would help Hyundai save costs as well as enable it to respond quicker to the change in the market trend.
Hyundai claims that the global utilization rate of the plants stands at a commendable 102.7%. The global sales in 2012 stood at 4.41 million units. While the production capacity of all the plants are expected to maintain their status quo in 2013, the Turkish plant would be doubling its capacity this year to 2,00,000 units per year. The extra capacity would be utilized by the upcoming next gen Hyundai i10.
The final aspect of the strategy is to increase the average selling price of Hyundai cars worldwide by introducing more premium and higher end products which are now starting to gain more acceptance.
In short, Hyundai wants to improve profitability, bring in new products, improve the brand pull and crush the competition!
[Source: Wardsauto.com]