The vehicle was recently showcased in India to garner public interest.
Hyundai India recently showcased its flagship sedan the Genesis at the 2014 APS. The motive behind putting the car on display there was to gauge response of the show-goers. If the response is positive, the car could launch in India as a brand shaping tool.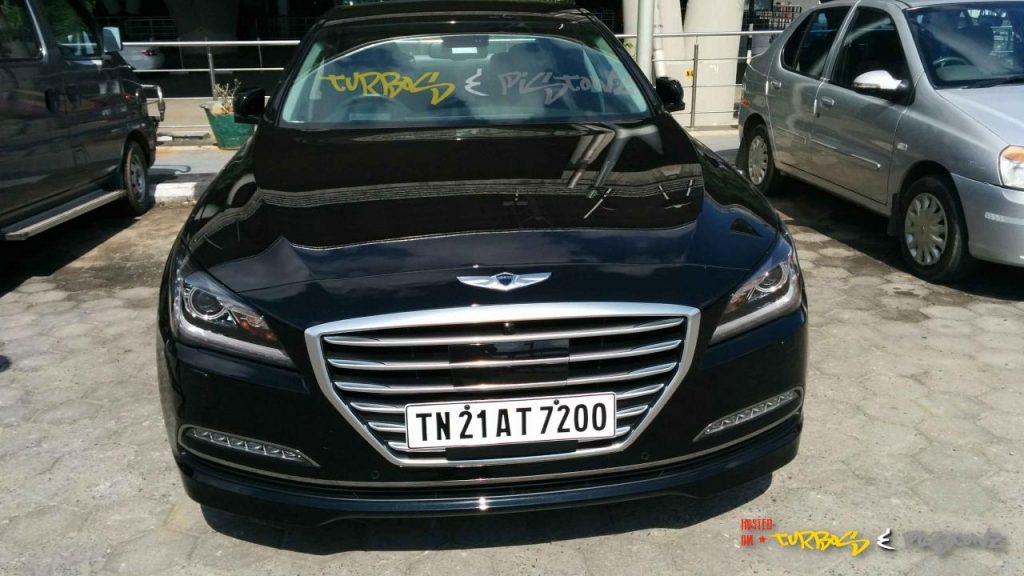 Spotted by Turbos and Pistonz, the Hyundai Genesis appears to be doing everyday tasks in Chennai, the city where Hyundai India's only manufacturing facility is located. The vehicle carries a regular registration plate, and a report mentions that a total of three such cars were imported into the country.
Measuring 4,990 mm in length, 1,890 mm in width, and 1,480 mm in height, the Genesis sits at the top of Hyundai's lineup abroad. Engine options include four petrol engines: a 3-litre 253 hp unit, a 3.3-litre 278 hp version, a 3.8-litre one that produces 310 hp and was showcased (and spotted now), and a top-spec 5-litre 425 hp V8 which comes with an AWD (all-wheel drive) system.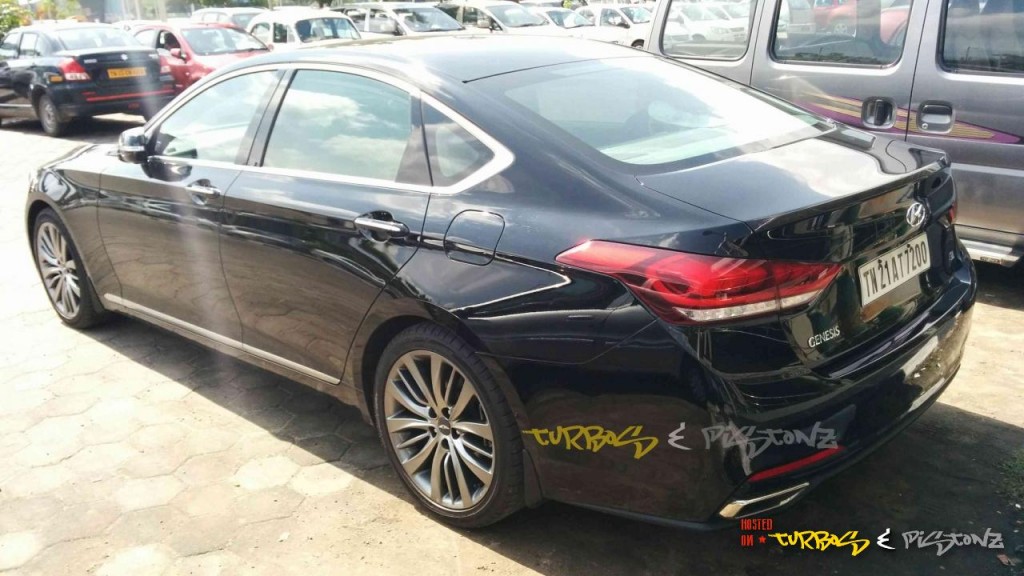 Also read: Hyundai Sonata Hybrid unveiled in South Korea
Internationally, the Genesis is positioned as a rival to the BMW 5 Series, Mercedes E Class and Audi A6, cars which are priced in the region of INR 48-60 lakhs in India.
[Source - Turbos and Pistonz]