Could go on sale in India in the future.
The Hyundai Genesis has been showcased at the ongoing Autocar Performance Show 2014 in Mumbai. The premium saloon could be here to gauge the public's response for an expensive product from the brand which is known for its hatchbacks in India.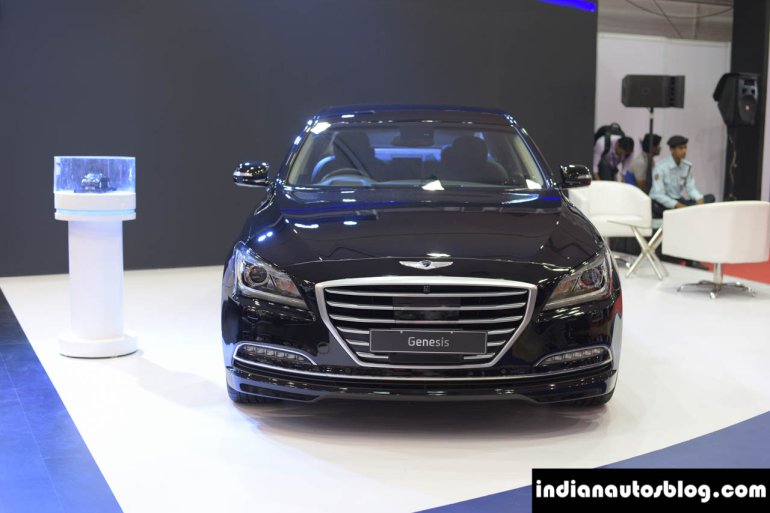 Launched in 2013, the current version of the Genesis measures 4,990 mm in length, 1,890 mm in width, 1,480 mm in height and has a wheelbase of 3,010 mm, making it a spacious car.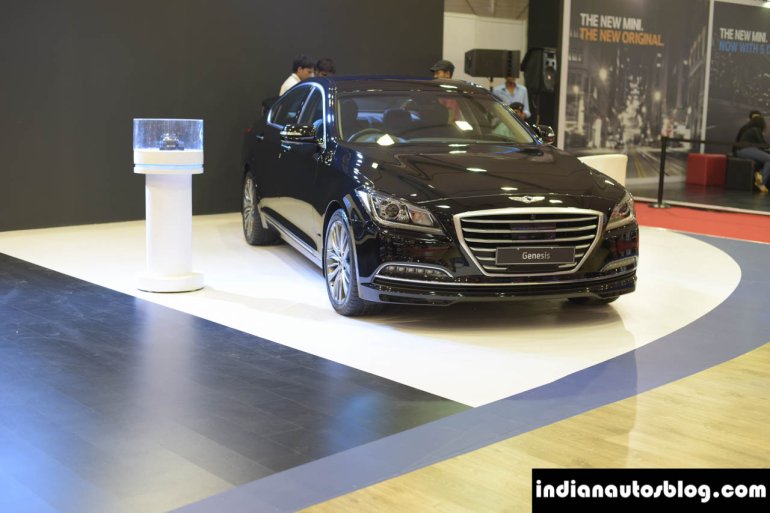 The Genesis is available in four engine options all of which burn petrol. The V6 lineup includes a 3.0-litre producing 257 PS (253.38 bhp) and 305 Nm of torque, a 3.3-litre pumping out 282 PS (278.03 bhp) and 347 Nm, and a 3.8-litre generating 315 PS (310.56 bhp) and 397 Nm.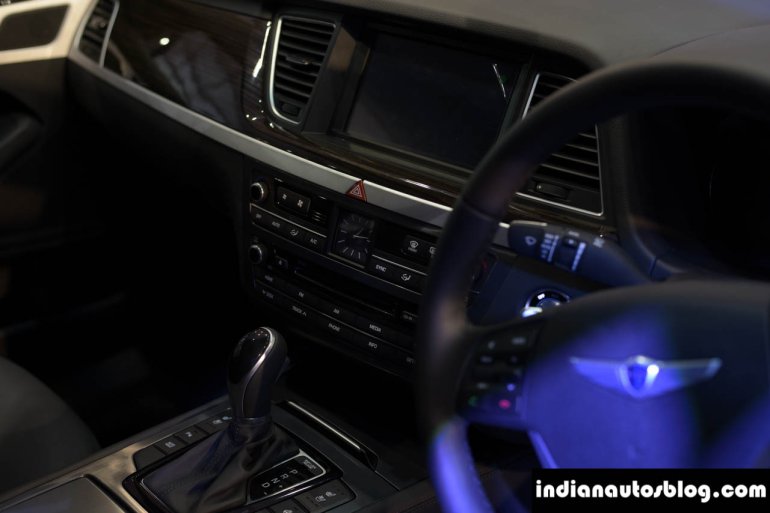 The range-topping 5.0-liter V8 puts out a healthy 425 PS (419.01 bhp) and 520 Nm of torque which is good enough to propel the sedan from 0-100 km/h in just 5.4 seconds.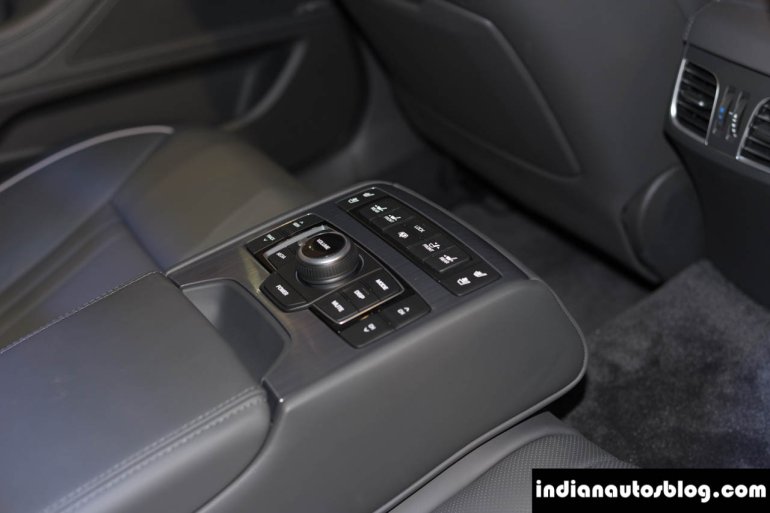 The top-end variant gets AWD capability (regular variants are rear wheel driven), Blue Link Telematics, Head-up Display, Blind Spot Detection, Cabin CO2 Sensor, Lane Keeping Assist, etc.
Hyundai India is reportedly studying the market to launch the Genesis as a brand shaping flagship product.