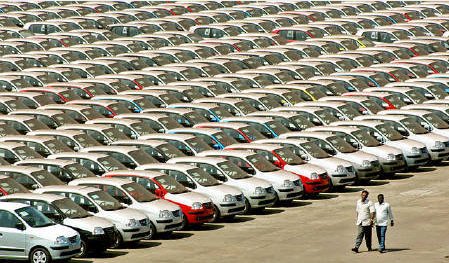 Hyundai has expressed its plans to export its small cars to Philippines in 2009 in a bid to expand its export market. Hyundai managing director Heung Soo Lheem told visiting ASEAN journalists here his company will export 2,000 units this year to the Philippines.
H.S. Lheem said that Hyundai intends to raise their total production by around 18 percent from 490,000 units in 2008 to 550,000 units this year despite the impact of the global economic slump.
H.S. Lheem-
The financial crisis  has affected all the manufacturers. We are not exceptions but still, we have a very ambitious plan. So the reason I should expand more our export market. The Philippines is one of the good targets.
Hyundai Motors has planned to export its i10 iRDE, i10 Kappa and the i20 which are selling in very good numbers in the Indian market. Expect a slight hike when they are exported to account for logistics costs and taxes.
Hyundai has plans to export its cars to other countries as well, like Vietnam, Cambodia and other Asian markets, as well as to Australia and New Zealand. Hyundai distributes and exports its products to more than 95 countries, with Eastern and Western Europe being its main markets. Also, half its total sales are accounted for by the domestic market.