Powered by a 430 bhp V8 engine.
Hyundai will unveil a stretched version of their largest and most expensive flagship Equus sedan at the end of this month at the Moscow Auto Show. It's confirmed to go on sale right after the show at a base price of 4,040,000 rubles (INR 68.40 lakh).
The Equus Limousine, as it will be called, has been stretched by 11 inches over the standard Equus bumping it's overall length to about 18 feet. The limo's hood features a solid ornament along with a thick B-pillar with a "Limousine" emblem.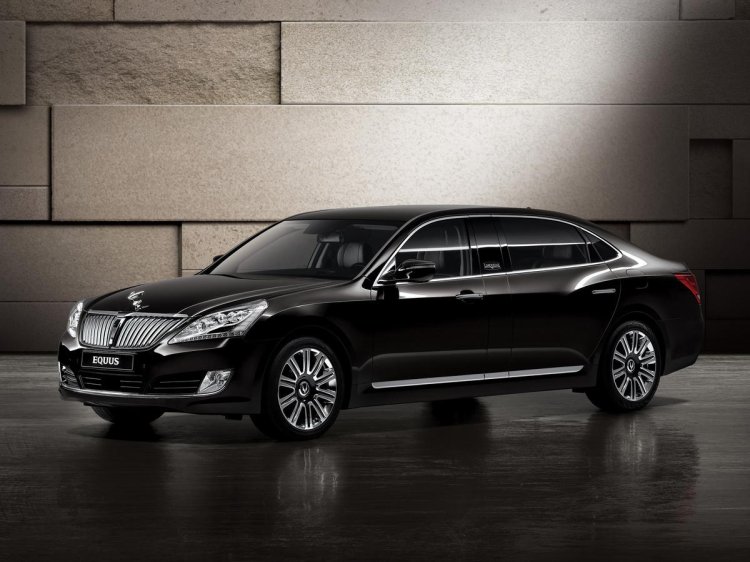 The rich leather and polished real-wood interior's primary responsibility is cosseting the rear passengers hence the rear bench from the standard Equus is replaced by two electronically adjustable individual seats with a wide center console with all sorts of switches for air-conditioning, audio visual entertainment and communications.
Don't mistake the Equus limousine for a slouch. Power comes from the familiar 5-liter V8 Tau engine producing 430 bhp and 509 Nm. of torque; rear driven by an 8-speed transmission to hit 63 mph in 5.8 seconds and topping out at 225 km/h (140 mph).
With the Equus, Hyundai has the BMW 7 Series, Mercedes S Class and Audi A8 in its crosshairs but you can bet, the Germans are not losing sleep over it yet.
By Vishal.C