Right from the time we knew the Eon as "Hyundai HA" we've talked about the potential launch of the LPG model at or just after the petrol variant's launch. Spyshots sent in by our Chennai reader Kaushik in early October was a strong sign of an imminent launch. The Hyundai Eon, fired by LPG, was finally launched today in three variants D-Lite +, Era + and Magna +.
The D-Lite +, equipped with air conditioning and power steering is priced at 2.98 lakhs (ex-showroom Delhi) while the Era + (3.12 lakhs) and Magna + (3.42 lakhs) are priced, according to the company, to offer high value to customers. The new variants are available in either petrol or LPG avatars.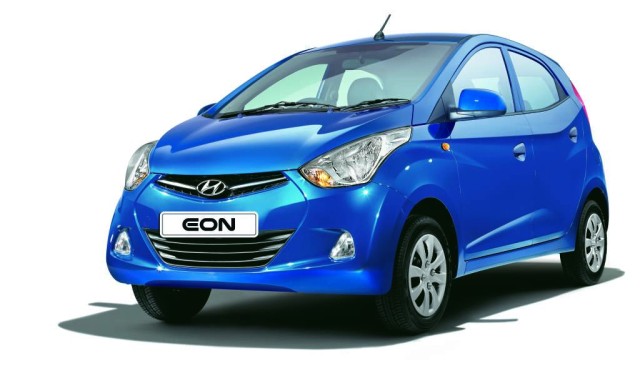 The LPG variant (Bi-Fuel) is part of the Blue Drive range signifying Hyundai's environment-friendly approach to car making. The factory fitted LPG kit consists of a 34 liter tank carrying a two-year warranty. Hyundai states due to the 'Toroidal' tank construction less of the car's luggage space is eaten up.
On filling a tank full of petrol and LPG, the Eon can run non-stop for 1,200km.