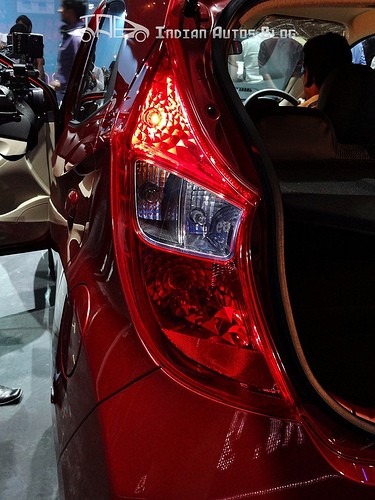 Hyundai was planning to rule the entry-level hatchback segment with its Eon that was launched in October 2011. Hyundai presently a beautifully designed product with class-best features, quality and finish. Despite investing over 900 crore rupees on the project and spending four years developing an India-specific Alto-slayer, Hyundai launched the car at a time when the market was looking dull. They priced it at Rs. 2,69,999 (Ex-showroom Delhi) i.e. even lower than the entry-level car, the Santro, which sells at a starting price of Rs. 2,80,897 (Ex-showroom Delhi).
During the initial three months, the Eon couldn't break the 7.5k units per month barrier.
The Eon was positioned to eat into the sales of the king of the entry-level hatchback segment - the Maruti Suzuki Alto - but then numbers don't lie. Defeating the king proved to be harder than initial thoughts as Maruti managed to sell 24,422, 24,113 and 32,965 units of Alto even in Oct, Nov and Dec respectively. During the same period Hyundai Eon registered 7,418, 6,223 and 7,344 units respectively, one-third or one-fourth the Alto's volume.
The more worrying aspect was the Eon ended up affecting sales of its older sibling, the Santro, which posted its lowest ever monthly sales at 3,141 units in Oct 2011, the month Eon was launched. Even after about five-six months from the time of launch, the Santro did not manage to cross the 5k mark more than one time as compared to the steady 6.5k+ units it used to sell prior to the Eon's launch. Being an old product Hyundai may not be alarmed, but if the Santro is slowing at the Eon's expense, that's not good news.
There are three reasons for these numbers -
Hyundai is learning to sell the Eon, evident through the introduction of new variants (LPG as well as ones like the D Lite+). As it is just six months into its launch its still early days. It may need a year or so to get into a rhythm.
Market for the entry-level hatchbacks is slumping - Customers are unsure about the fuel prices and want to wait till the interest rates slide back down.
The Eon being a newer product with better fuel economy, features and design is appealing to Santro customer who finds this car more value for money. The extra 200cc or the more comfortable rear seat comfort is not a hindrance to the buying decision.
The new year brought some good news because Hyundai began exporting Eons to overseas markets. Numbers climbed and according to TV channel CNBC Awaaz, it has managing to sell 50k units overall. Hyundai has started looking outside India for better numbers. According to a recent media report, Hyundai will introduce the Eon in Nepal next.