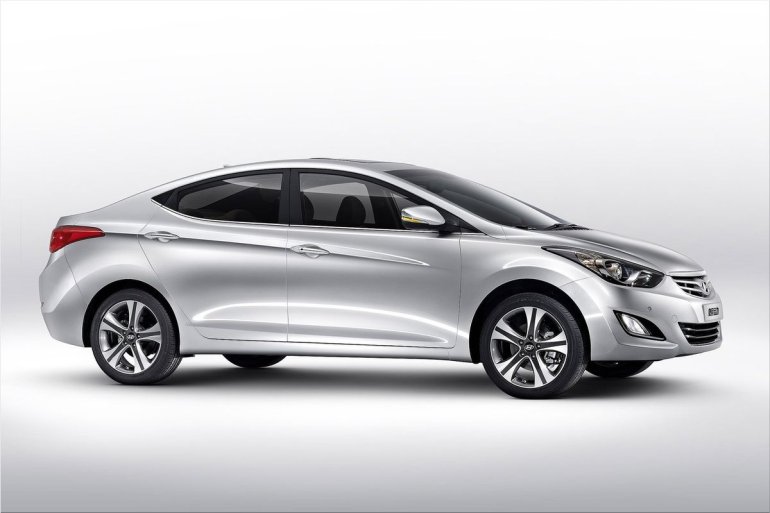 Here is a simple fact – 'If China wants it; China will get it.' The planet's biggest car market has many cars on sale that are not sold anywhere else. One niche segment that China has given birth to is the Long Wheel Base (LWB) segment.
Most luxury manufacturers have LWB versions of their cars on sale in China because a Chinese consumer gives utmost importance to rear seat comfort.
Hyundai plans to launch a LWB version of their Elantra exclusively for China. The car will be called Langdong in Chinese and will be 4 centimeters longer and 1 cm taller than the Elantra sold in other markets.
Isn't Longdong a better suited name?
:D
The Hyundai Langdong will have its hexagonal front grille replaced with a chrome wing-shaped module to give it a high-end appearance.
Dont' miss our Hyundai Elantra vs Hyundai Langdong feature story
The Landong will be manufactured in Hyundai's new 6.5 billion yuan ($1 billion) Beijing plant opening this month. Hyundai is the fourth best selling brand in China this year, behind Volkswagen, Nissan and Toyota. The company saw its market share grow to 6.1 percent from 3.9 percent in the past five years. The company delivered 757,583 passenger vehicles in China last year.
The Old Elantra (known as Yuedong) is not viewed as a premium product because it set foot on the taxi market in China. Hyundai now wants to move upmarket with more expensive models that offer higher profit margins.
Back home, the Elantra was showcased at the 2012 Delhi Auto Expo and our sources told us that trial production is underway in Chennai. Hyundai has scheduled the launch of the Elantra in the next 2-3 months.
[Source: BusinessWeek.com]