The Hyundai Elantra with its Fluidic Sculpture design language has struck a chord with the International and Indian audience alike.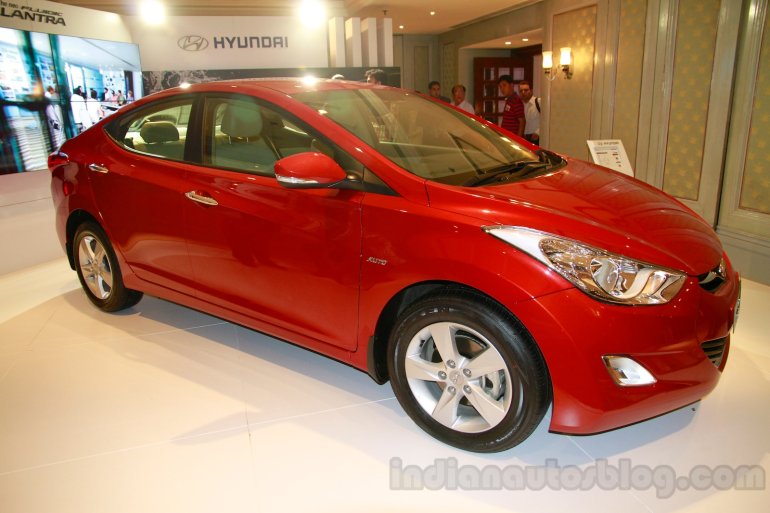 The stylish sedan from the South Korean automaker is currently the segment leader in India. Regular Indian Autos Blog readers know that Hyundai is working on refreshing the Elantra which has reached its mid-life stage.
We have shown you a few spyshots of the Hyundai Elantra facelift testing in South Korea and in the US. Since the design is a global hit, Hyundai played it safe with the refresh. Except for few minor touches here and there, the styling has been retained.
Autotimes.hankyung.com reports that the facelifted Elantra will be launching in South Korea on August 24th. The car features new headlamp elements which sport better detailing and projector bulbs. The bumper is revised subtly as with any other facelifts. The taillight elements also get reprofiled.
The interior is also expected to continue forward without undergoing any significant visual changes. Overall, the facelift exercise has been very modest.
The Hyundai Elantra facelift is expected to retain its engine lineup which includes a 1.8 litre petrol motor and a 1.6 litre diesel engine. The engines are available with either a 6-speed manual or an automatic transmission.
The Indian D Segment will welcome the 2013 Skoda Octavia and the refreshed Renault Fluence during the festive season. Will Hyundai India move quickly and bring the refreshed sedan here to maintain its appeal?
[Note: The image of the current Elantra is added only for illustration purpose]
[Source: Autotimes.hankyung.com]