DC Design, India's most written about design firm, is known for its love it or hate it modifications and their previous works on the Renault Duster and the Nissan Sunny stand as evidences.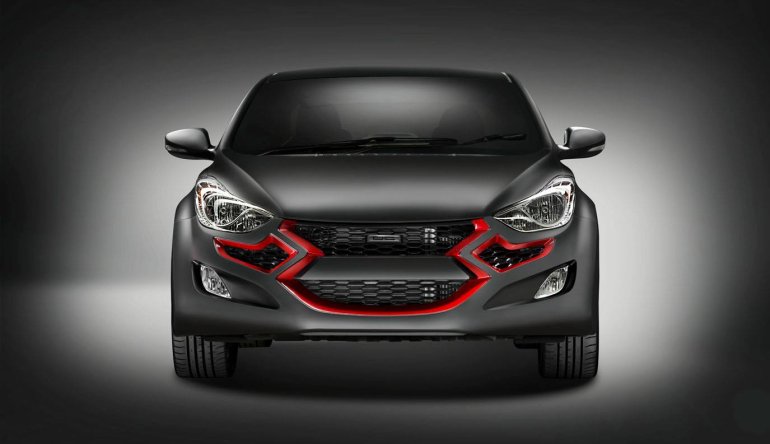 This time DC has gotten its hands on the Hyundai Elantra (Avante to some of you). You can see the outcome though the pictures they have sent us!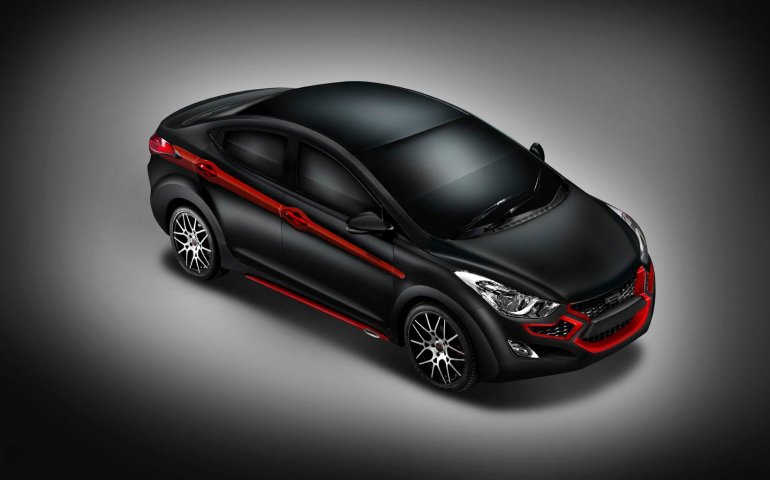 Like all cars that go under DC's knife, the DC Hyundai Elantra gets a completely bespoke front grill which reiterates the love it or hate it appeal. The cars dons a matte black paint job and the custom grill is outlined in red. There are a pair of extra intakes under the headlamps and the vents sport honeycomb meshing. The fog lamps are new as well.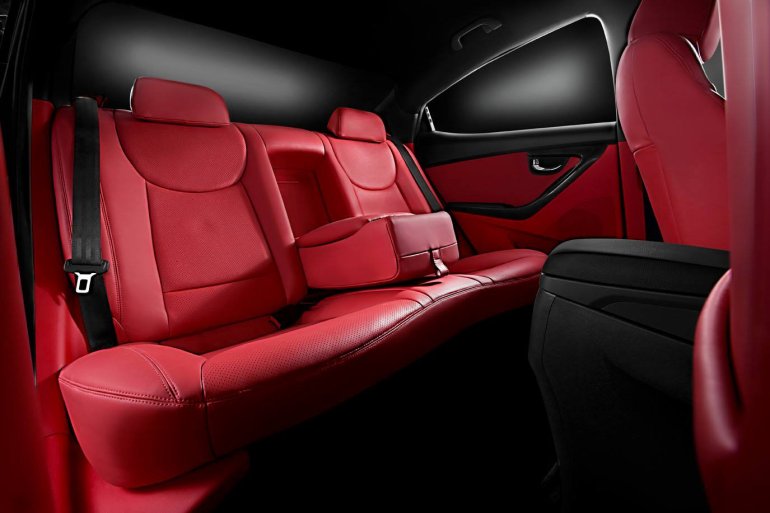 DC hasn't disturbed the visual balance of the side of the car. The crease along the length of the car is highlighted with red paint and so are the side skirts which have DC badges embedded in them. DC bespoke alloy wheels with black and brushed metal dual tone treatment are used in place of Hyundai's boring design.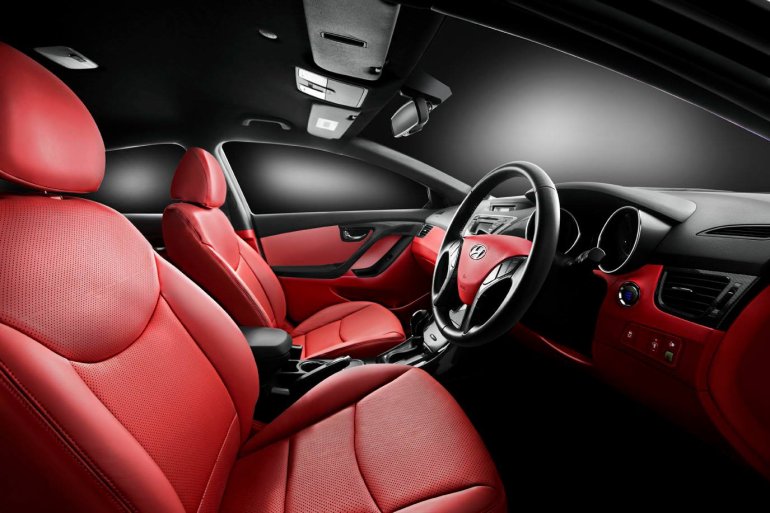 Coming to the rear, a new stylish red accented diffuser with pseudo triangular exhaust tips and a honeycomb meshed vent top off the external changes.
The interior feels familiar with red being the dominant color. Seat, door pads, door sills, lower half of the dashboard and the steering boss are swathed in red. However, DC have restrained themselves from pampering the cabin with an overdose of equipment like powered recliner for the rear seats or a coffee maker.
So, do you fancy the DC Hyundai Elantra?
Head to Page 2 for a detailed image gallery.
DC Hyundai Elantra Image Gallery