Hyundai is considering adding a new luxury sedan which would be sold alongside the Genesis and Equus.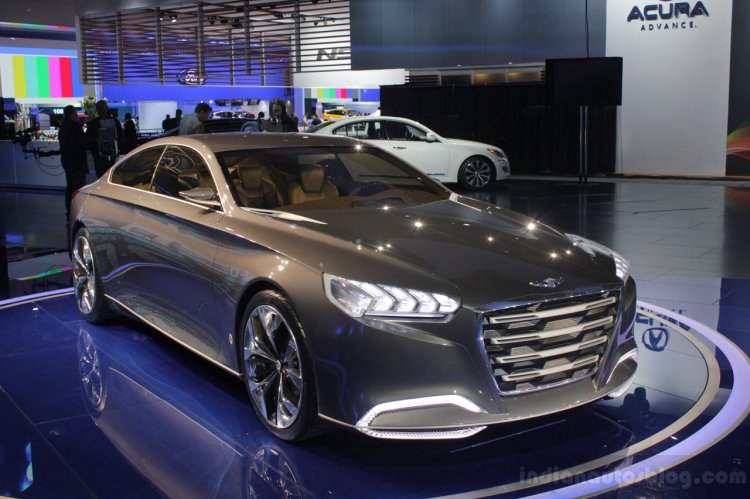 Speaking to Automotive News, Dave Zuchowski, CEO, Hyundai Motor America, said that the company sees an opportunity in the premium car segment and there may be another premium nameplate within a couple of years.
While Zuchowski declined to provide further details, rumour has it that the company is developing a luxury sports sedan known internally as "RK". This new sedan would be competing with the likes of the BMW 3 Series and Mercedes C Class and could be powered either by a turbocharged 2.0-litre or a 3.3-liter V6 engine.
This sporty sedan will benefit from the Hyundai's new off-shore R&D facility in the Nürburgring, where its handling and driving dynamics are debated. The CEO also confirmed that an entry-level crossover is under study, which could compete with the Nissan Juke, Kia Soul, Buick Encore and the Honda Vezel. It is not clear whether this compact SUV is the ix25 or an entirely new product.
Mr. Zuchowski commented that the company is always looking at segments that they are not present in. He also cautioned that entering too many niche segments can cannibalize sales of existing models.
[Source – Automotive News]