Will debut at the 2016 Guangzhou Auto Show.
A new image of the Hyundai Celesta has been published on Chinese web portals showing the car on a promotional banner. It was previously reported that the Hyundai Celesta will debut at the 2017 Beijing Auto Show, but the image confirms that the car will be unveiled at the 2016 Guangzhou Auto Show which begins tomorrow.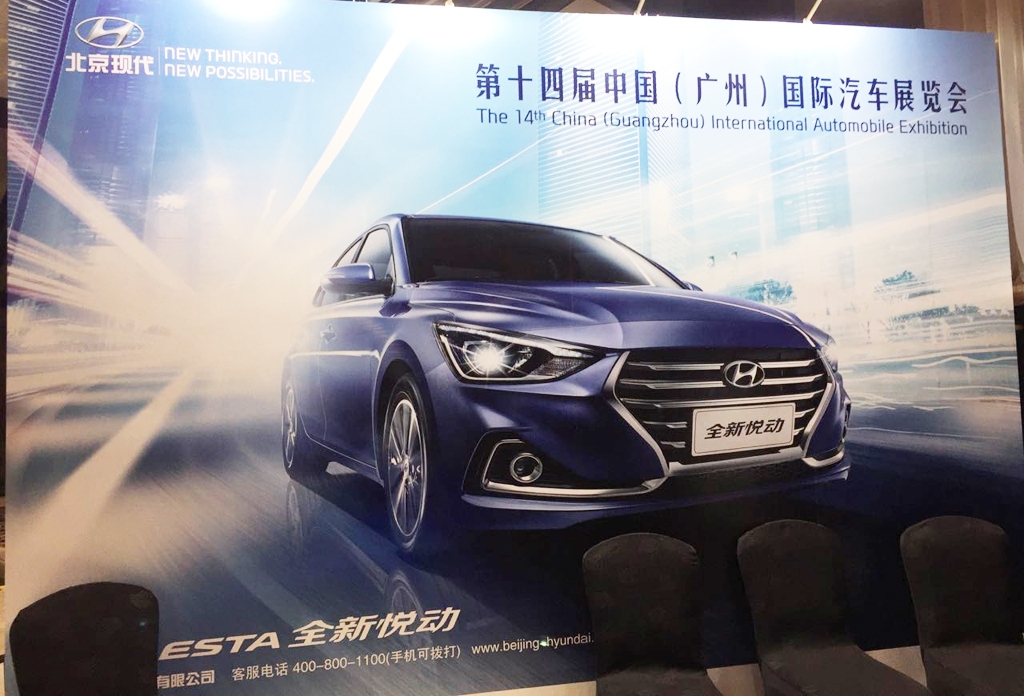 The Hyundai Celesta will be a compact sedan positioned between the Hyundai Verna that recently received a major redesign and the Hyundai Elantra. The Hyundai Celesta measures 4,510 mm in length, 1,756 mm in width and 1,470 mm in height, and has a wheelbase of 2,650 mm. The design is a mash-up of the all-new Verna and the Elantra, although the former seems to have had more influence.
The Hyundai Celesta will reportedly be offered with only a 123 hp 1.6-litre naturally aspirated engine. Transmission choices will include 6-speed manual and 6-speed automatic.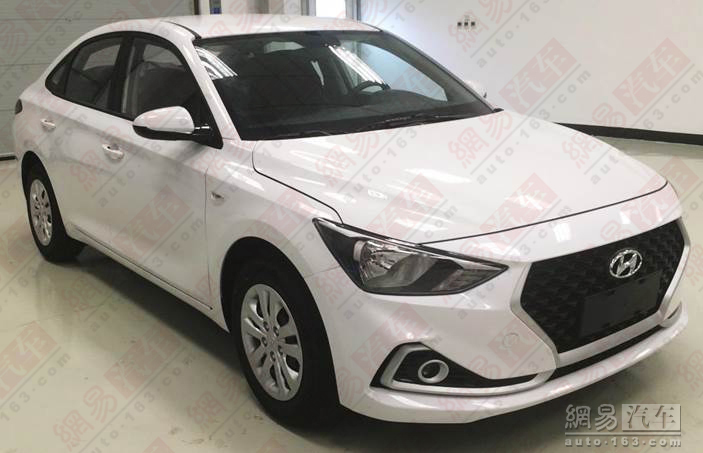 Also See: 2017 Hyundai Creta vs. 2015 Hyundai Creta – Old vs. New
The Hyundai Celesta will be manufactured by the Beijing-Hyundai joint venture. Like the Hyundai Mistra, which sits between the Hyundai Elantra and Hyundai Sonata, the Hyundai Celesta will likely be a China-only model.