The Hyundai Accent along with the Hyundai Santro is the oldest car in the South Korean manufacturer's Indian portfolio.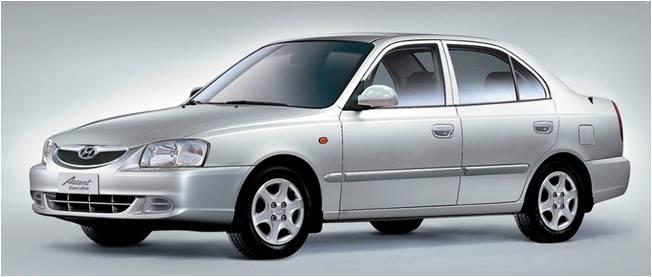 So why is Hyundai still producing the old school sedan which was introduced in 2000 alongside the new age Fluidic Hyundais?
Well, that is because the sedan still enjoys popularity in countries like Algeria where it has been one of the best sellers since its launch in 2000 and yes, Hyundai's Indian factory supplies cars to these nations.
The undiminished demand for the Accent in Algeria which is internally called as the Accent LC has encouraged Hyundai India to build and sell the car in India as well. Hyundai Algeria expects to sell around 3,000 units of the Accent a month for a few more years!
The car is extremely popular with Algerian Taxi operators and it even topped the sales chart in 2006. Since 2000 the car received two minor facelifts which saw subtle tweaks to the interior and exterior.
The car is powered by a 1.5 litre petrol engine which develops 94 bhp. The power is transmitted to the front wheels via a 5-speed manual gearbox.
Hyundai Accent prevails in the Algerian market by successfully keeping other potent cars like Dacia Logan, Renault Symbol, Chevrolet Sail, etc at bay.
As long as there is enough demand for the Accent from Algeria, Hyundai's Indian subsidiary will continue to make it, which means the Hyundai Accent may continue to live in India at least till 2016.
[Source: Autoalgerie.com]