Engines and transmissions available in models sold in Korea & Europe.
At the Auto Expo 2016, Hyundai India showcases the company's global engines and transmissions that is offered in next generation Hyundais sold in Europe and Korea. They include the Hyundai 1L T-GDI Kappa, 1.4L T-GDI Kappa, 7-speed DCT and FF 8-speed AT.
The Hyundai 1.0-liter T-GDI Kappa engine showcased is offered in the Euro-spec Hyundai i20 range. It is based on the 998 cc MPI Kappa engine found in the Hyundai Eon, but features direct gasoline injection and a small, single-scroll turbocharger. It is available in two power tunes: standard 100 PS version, and the high power 120 PS version, while a peak torque of 171.6 Nm at 1,500 rpm is same for both versions.
The bigger 1.4-liter T-GDI engine in Hyundai's next generation range turbocharged engines can be found in the latest 2017 Hyundai Elantra introduced in the U.S market. It is significantly lighter than the outgoing Gamma 1.4-litre engine, where the unit's base weight has been reduced by 14 kg. Thanks to a high-pressure single-scroll turbocharger, it also boasts of greater efficiency and power, delivering 140 PS and 242 Nm of torque.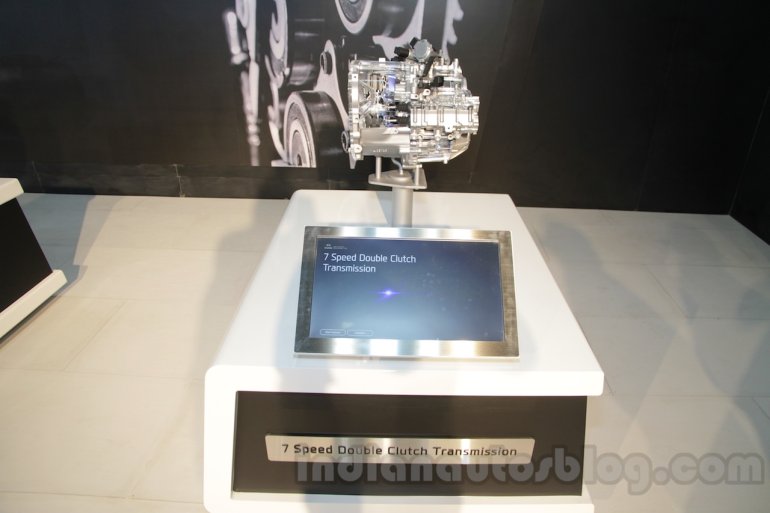 Developed by Hyundai and Kia, the new 7-speed DCT is featured in the new Hyundai Tucson 1.6-liter T-GDI variant. The 7DCT is claimed to provide an reduction in fuel consumption and CO2 emission figures of up to 20%, as compared to the figures of a car with a conventional six-gear automated transmission. With the quick shifts of a dual clutch gearbox, acceleration could also be increased by up to 10%.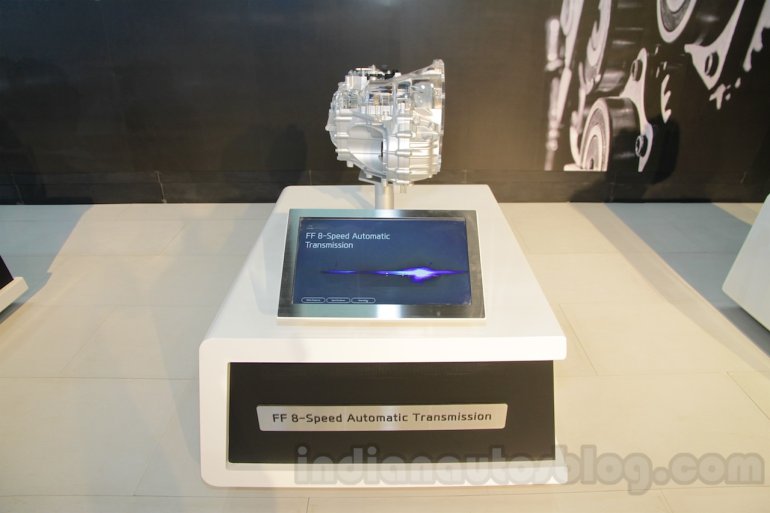 Unveiled in October, the FF 8-speed automatic gearbox is 7.3 percent more fuel efficient, compared to the current six-speed unit, according to Hyundai. Mainly for large and luxury car segments, the new 8-speed AT offers better driveability and smoothness, and is optional in models packing Hyundai's Lambda, Theta turbo GDI and R family engines. Despite featuring a single clutch and two more gears, the new 8-speed AT is almost eight pounds (3.6 kg) lighter than the outgoing 6-speed unit.
Hyundai 1.0L T-GDI Kappa - Image Gallery
Hyundai 1.4L T-GDI Kappa - Image Gallery
7-speed DCT - Image Gallery