Along with a new generation of vehicles, Hyundai also revealed 'Smart Stream', its new-generation powertrain line-up at the IAA 2017 in Frankfurt. The company showcased the Smart Stream 1.6-litre T-GDi engine and Smart Stream wet 8-speed dual clutch transmission. This is Korea's answer to Honda's 'Earth Dreams' and Mazda's 'SKYACTIV'.
According to Hyundai, the new 1.6-litre T-GDi Smart Steam is equipped with a range of new technologies, one of which is 'Continuously Variable Valve Duration (CVVD)' that continuously adjusts the valve duration. Other technologies include High Ignition Energy Exhaust Recirculation, Integrated Temperature Management System, Friction Optimized Moving System. It optimizes the valve timing of opening and closing independently to maximize performance, fuel efficiency as well reducing emissions.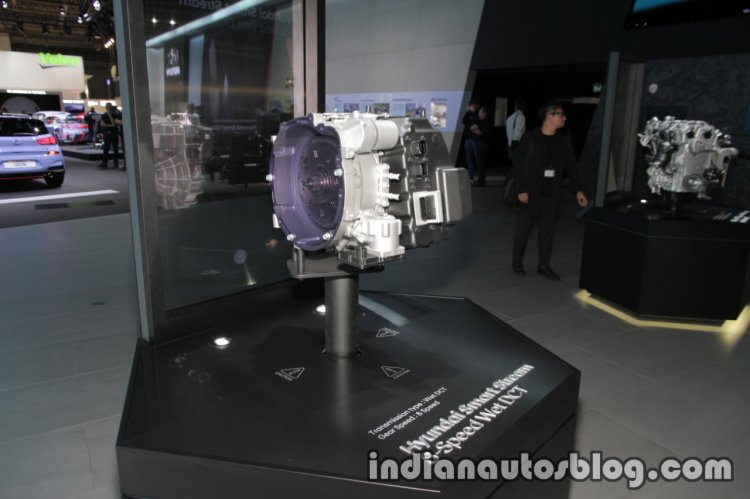 Also Read: Hyundai Kona showcased at IAA 2017
The Smart Stream wet 8-speed DCT is claimed to be quicker with smoother gear changes than the outgoing 7-Speed DCT, while also contributing to lower fuel consumption and tailpipe emissions. In the coming years, Hyundai Motor will introduce more 'Smart Stream' badged petrol and diesel powertrains to markets where combustion engines still dominate. The company is yet to confirm the first beneficiaries of the new technologies.