A popular Japanese publication has written about Honda's interest in reviving the HR-V, a compact Sports Utility Vehicle that sits under the CR-V in the international lineup. It was discontinued in 2006 following poor sales leaving the CR-V as the sole crossover model in the company's current portfolio. Once voted as the best SUV money buys, the CR-V is near as dead in India with languishing sales thanks to discouraging trends in exchange rates. The CR-V is a fully imported car, the replacement model of which is expected in late 2011.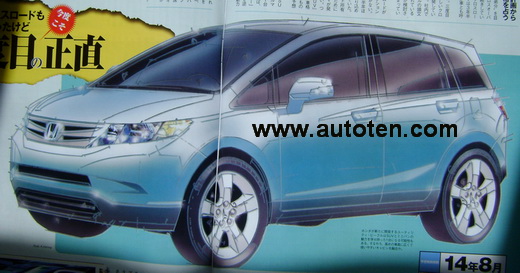 After having noticed the increased appetite for small crossovers in Europe and America, Honda is apparently planning to release one themselves. Crossovers usually combine the strengths of a sedan and SUV with an intermediate seating position, luggage volume comparable to a SUV, maneuverability of a sedan while somewhat being able to traverse rough terrain. The revival will be a larger product competing with the likes of the Nissan Qashqai and the Mitsubishi ASX. Mag-X has put some numbers on the table - 4350 mm long, 1745 mm wide and 1640 mm high.
As it is Honda we're talking about, the word delay is inevitable in most sentences. Tentative launch date stands at August 2014.
Under the hood a 2.0 liter 4-cylinder petrol (presumably from the CR-V) and a 2.2 liter diesel is expected. It is said that a compact 1.5-liter diesel engine is being worked on for the entire range of compact Hondas which the future HR-V is part of.
Source - AutoTen.com via Mag-X