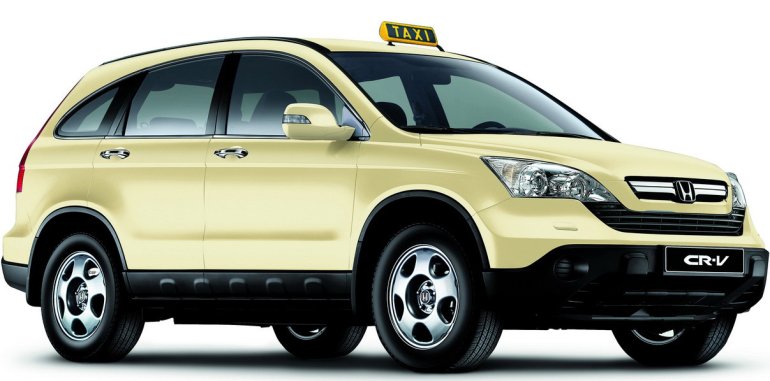 The Ford Escape hybrid was the first hybrid SUV in the world to be used as a taxi, in NY on a large scale. The Cadillac Escalade hybrid subsequently followed in Dubai, and now the CR-V diesel in Germany. Governments and organizations across the globe have slotted into overdrive and taken serious strides to curb emissions and increase air quality.
Honda has responded quickly to that necessity and has come up with a solution before hand.
Taxi operators in Germany can now opt for the diesel Honda CR-V which is eco-friendly and returns a mileage of 36.2mpg on a combined cycle (read- frugal as a moped).
The 2.2-liter turbo diesel engine that builds 140 PS at 4,000 rpm and 340 Nm of torque at just 2,000 rpm, is mated to a 6-speed manual gearbox.
The SUV offers lots of space, comfort and power which in fact are its crests. Priced from €19,990, the taxi package comprises among other things, a yellow paint job, a redesigned centre console to house the taximeter, additional interior lights and an alarm.
Source- Carscoop