*Offer valid only till December 2008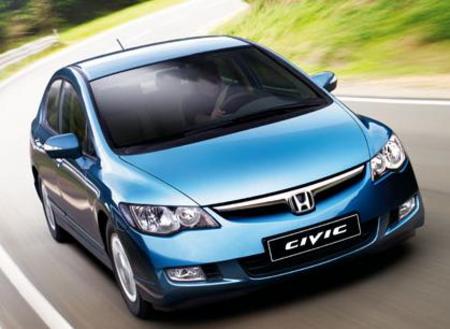 Honda has slashed the price of India's first hybrid car, the Civic Hybrid by almost Rs 8 lakh (USD 17,000). This puts it at Rs 13.36 (USD 27,000) Lakh instead of its earlier asking price of Rs 21.50 lakh (USD 44,700). That is a significant amount. Mind you though, this offer is open only till December this year.
Speaking to the media, Jnaneswar Sen, VP (marketing) Honda Siel Cars
The Civic Hybrid had received overwhelming interest from the customers and industry bodies across the country. However, its high price due to the duty structures made it inaccessible to customers. Therefore, the company has decided to partly bear the cost for a limited period and volume so that it becomes more affordable and more customers experience and own the new technology
So if you are hit by the financial crisis and the oil crisis, this is the car to buy. This makes more sense when you consider the fact that this car is the best money can buy and will save you quite a bit in fuel bills as well.
Source- Times of India