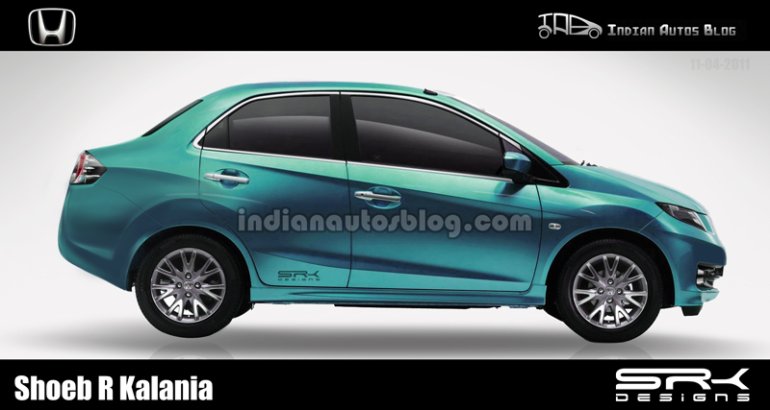 It is common sense to assume Honda will come out with a sedan on the Brio platform. Honda' not new to the concept of utilizing a platform to bring out different body styles. The Jazz and City share the same platform. The Honda CR-V is loosely based on the Civic. Honda built an estate on the Jazz platform and a similar operation was executed using Accord components. From the international portfolio, we could pull up plenty of examples, but the point is clear.
We feel the Brio platform is a good base to build a compact sedan that can sit between Brio and City. Brio sedan will be Honda's entry into the land of the Dzire, Manza, Etios and Fiesta Classic. Though a high potential segment, customers don't mind the cohesive looks (Dzire, Manza, Logan) average interiors (Etios, Fiesta Classic) or the ordinary sound deadening. They lay emphasis on a comfortable rear seat, a sizable boot and respectable fuel economy.
Can Honda choose to build a car under the four meter length barrier? They have a 1.2-liter engine that will complete all requirements for it to qualify for lower excise duty. The absence of a diesel engine will prevent Honda from clocking extremely good volumes, but we suspect until one is ready, the petrol engine can hold the fort. Honda will hope that a compact diesel engine is ready before the competition extends its lead even further.