Honda is equipping itself with the right product mix to reconquer the Indian auto market.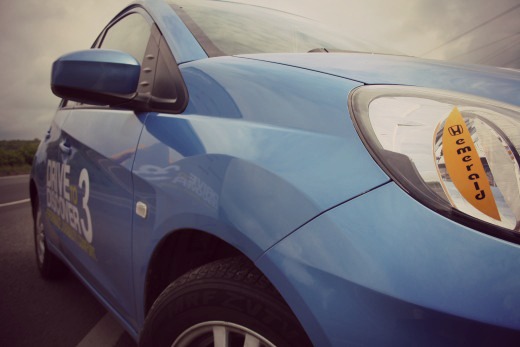 Honda's fortunes in India has taken a big hit in recent years, thanks to the lack of diesel engines. However now Honda is all set to plug the drain hole with the Honda Amaze (Brio based sedan) which is expected to be launched after March 2013.
The diesel engined Amaze will spearhead Honda's onslaught in India.
After ticking the sub-four metre diesel sedan box, Honda will turn its attention towards another lucrative segment, the compact MPV. The next promising contender will also be a derivative of the Brio platform.
Honda is working on a Brio-based MPV which will be aimed at toppling the Maruti Ertiga which invented the compact MPV segment in India.
The Brio MPV is expected to make its debut in Indonesia in 2014 and will be the first product to be built at the company's new Indonesian plant in West Java which is set to go on stream by early 2014.
Jonfis Fandy, Marketing Director After Sales Service, PT Honda Prospect Motor, speaking to the media in Jakarta last Monday -
Our new Brio MPV will come from the (Indonesian) production plant once it is finished building.
According to Detik.com, the Brio MPV will then be launched in Thailand and India. In India, the car will be powered by the diesel engine which will be making its debut with the Amaze sedan. The Brio MPV will be benefited from Honda's unbeatable interior packaging and is expected have 7 seats on perhaps the smallest footprint.
The diesel engine option has given Honda an immense potential to strengthen its position in India. Honda has not confirmed the MPV for India, but it is rumored that they have started studying the market for a people carrier's launch.
[Source - Detik.com]