The official sketch of the Honda Brio-based MPV was released yesterday. No doubt, all of you would have seen the India-bound MPV which would give the Maruti Ertiga a tough time.
We have a few more details to share with regards to the new Honda MPV. The image that you see here was shown by the Honda officials during the unveiling of the sketch.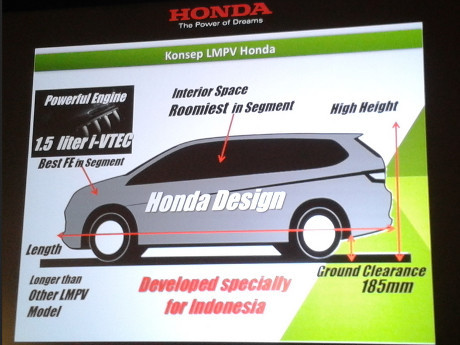 First off is the ground clearance which seems to have been finalized at 185mm. That comes as good news to us Indians given our road conditions and usage.
Next up is the engine which is a 1.5-liter petrol motor for the Indonesian market. It remains to be seen whether India would also get this engine or not. What India will definitely get is a diesel engine though.
The presentation is clear to mention that the MPV would boast of a class leading interior space. Our experience with the Amaze and the Brio does not surprise us, as Honda is a magician when it comes to stuffing a lot of things into very little space.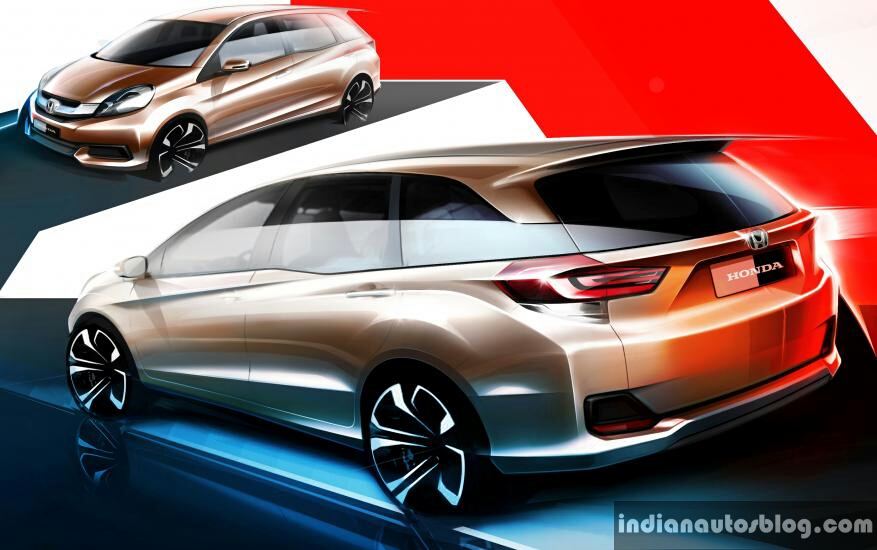 We are pretty sure that the Honda MPV would better the Ertiga in every respect given that it was designed and engineered to compete with the Ertiga even in the Indonesian market.
With an official unveiling expected in September at the Indonesian International Motor Show, we need not wait long to check out the car.
[Thanks to Iswahyudi Hanafiah of Autonetmagz]