New Accord goes green with a hybrid system.
After a long sabbatical, the Honda Accord has returned to India. Since we last saw it here in 2013 in its eighth gen form, the ninth gen Accord was already on sale in major global markets in the same year, embraced a facelift in 2015 and celebrated its 40th anniversary of global sales last July. And now it returns to India in its latest avatar, which required a heavy press release to elaborate the changes.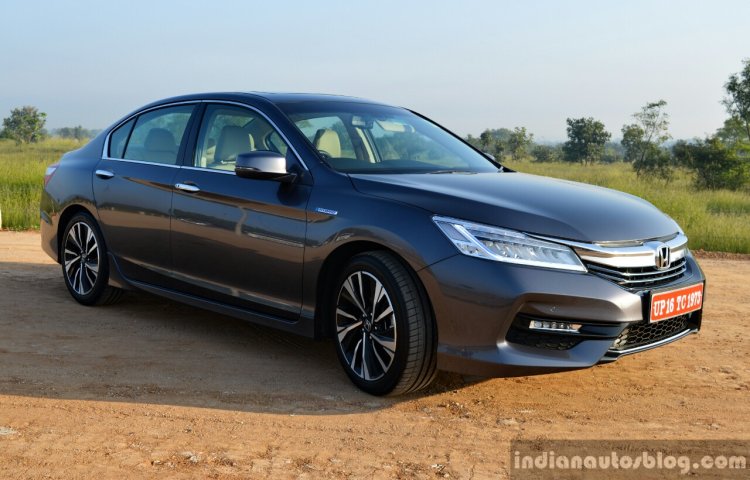 What had caught my immediate attention was that the India-spec Honda Accord is now a fuel-sipping hybrid. I was curious to know how different is its performance and fuel efficiency to a regular Accord petrol on Indian roads.
On paper, the Accord Hybrid seems to be impressive: Fuel mileage of 23.1 km/L (ARAI-certified), long list of equipment and a sharp exterior design, although not many people buy a car based on what it says in the brochure. So read on to find out how one of my mornings was spent with the new Accord Hybrid.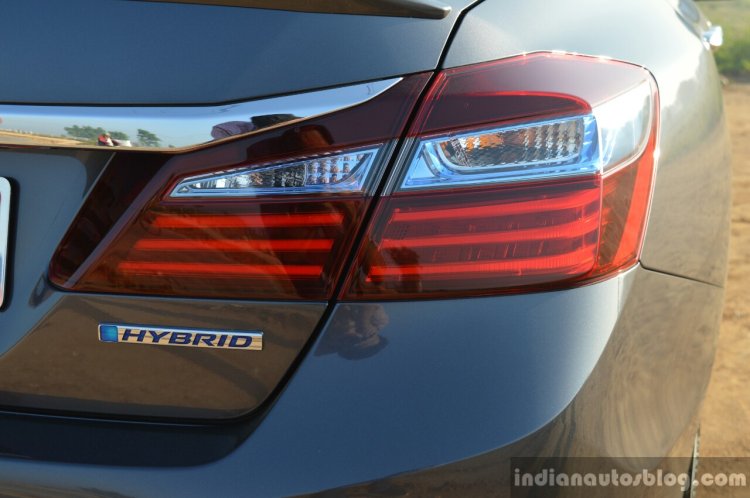 Being a unique hybrid system, the Accord's i-MMD powertrain required a good portion of the press release and painful simplification by Honda executives to be detailed and understood. To put it in a nutshell, the Accord's hybrid system can switch between series and parallel systems for maximum fuel efficiency. And, in the conventional sense, it doesn't have a gearbox.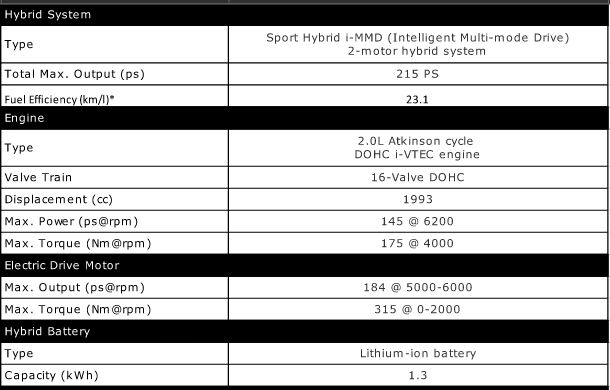 Like most new hybrids, don't expect a purr from the 2.0L Atkinson petrol engine upon startup; the Accord Hybrid comes to life in EV (electric) mode, and drives off with smooth electric torque. This could be useful if you need to sneak away from the house late at night without alarming anybody!
Also, because the electric propulsion motor is always connected to the front axle, peak torque is available right from standstill. Straight line acceleration is linear and quite exhilarating, although that would deplete the small 1.3 kW/h Li-ion battery pack quickly and force the IC engine to chime in. By being gentle on the throttle pedal and setting off with ample charge in the battery pack, the Accord Hybrid is capable of driving in electric mode for up to 80 km/h.
However, the silence is short-lived as its electric driving range is quite limited. It's not a PHEV (plug-in hybrid electric vehicle), so no marks lost for that. Once the battery pack is nearly depleted, the engine fires to life and powers a small motor-generator to feed current to the electric propulsion motor, thus engaging the Hybrid Drive mode. The transition from EV to Hybrid mode is smooth and not perceptible at most times, while the depleted battery is then recharged by regenerative braking whenever the driver lifts off the throttle or applies the brakes.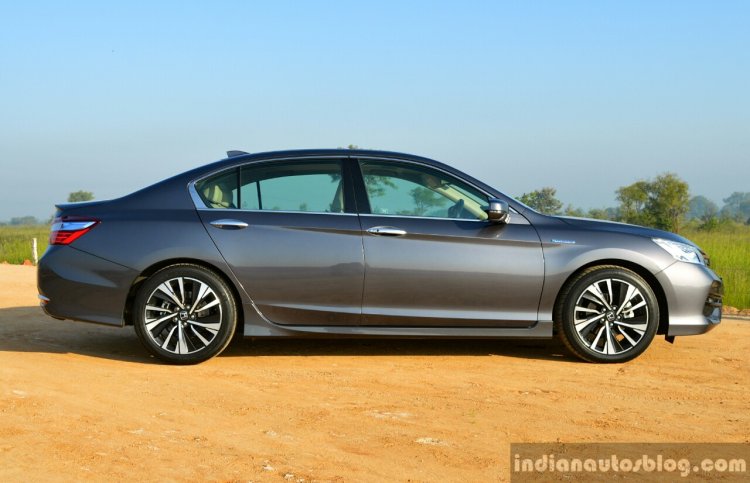 Cruising at triple digit speeds, the hybrid system will sometimes engage the third mode: Engine Drive. Here, the 2.0L petrol engine is connected to the front axle via a computer-controlled clutch set at a fixed gear ratio; emulating the efficiency of the final gear in a conventional gearbox. The engine runs at a low rpm and is assisted by the electric propulsion motor for short bursts of acceleration. If there is enough juice in the battery pack, it can slip into EV mode for a kilometer. You can tell that the i-MMD hybrid system is a very busy powertrain at highway cruising speeds, although it doesn't bother you with what's going on under the hood.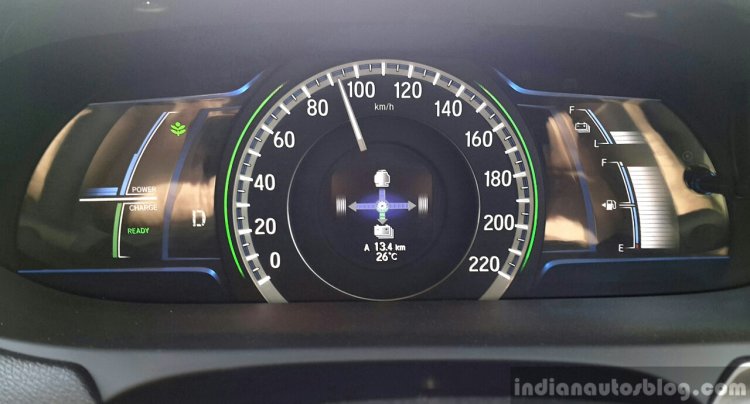 The Accord Hybrid doesn't pretend to be a performance-oriented sedan, with the only exception being a 'Sports' button that just sharpens the throttle response. To describe its performance, the best keywords to use are 'relaxed' and 'linear'.
Start poking it, and you get to experience the less pleasant side of what is otherwise an innovative hybrid system. There is an annoying lag after flooring the throttle pedal, followed by the IC engine screaming at an high rpm to generate the power demanded by the electric propulsion motor. It has that characteristic CVT effect where the engine rpm and vehicle speed are not in sync. Once everything comes into place, the Accord Hybrid starts picking up speed quite rapidly, which only comes to your notice when others around appear to be slow.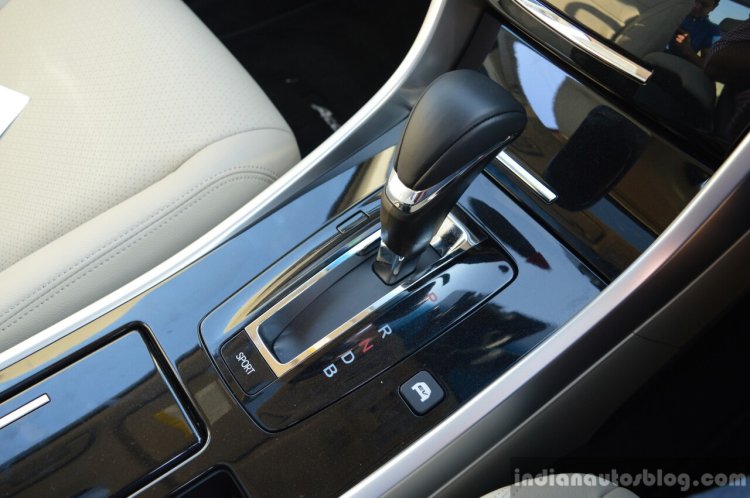 At traffic speeds, the Accord Hybrid's ride quality is smooth and can soak up small irregularities effortlessly. Deep potholes and tall speed bumps must be negotiated with caution, given its relatively low ground clearance. On an empty expressway at triple digit speeds, however, the ride quality is a bit bouncy for rear occupants.
The electric-assist steering wheel is precise to turn in to corners and weighs up perfectly at high speeds. Being a large sedan, owners will appreciate the overly light steering wheel at city traffic speeds and while parking.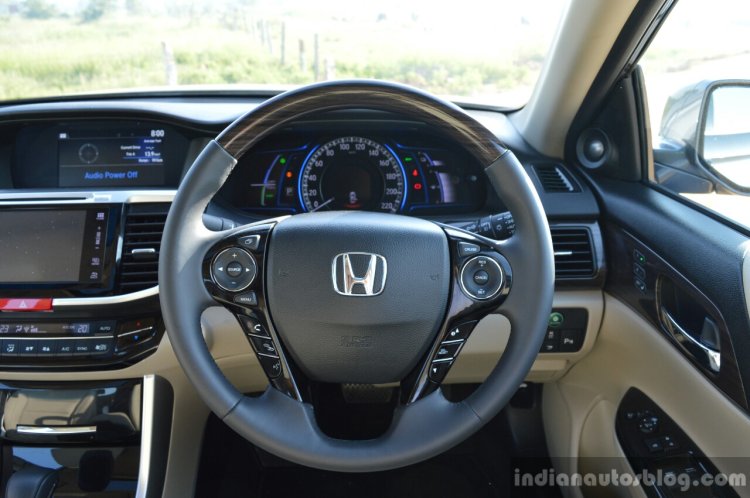 As it comes equipped with regenerative braking, buyers upgrading from a conventional vehicle will find the brake pedal feel slightly weird initially. After lifting off the throttle, the electric propulsion motor switches to regenerative braking to recharge the battery pack. Engaging 'B' mode with the gear selector increases the intensity of regenerative braking, which translates to faster deceleration without even tapping the brake pedal. The system only uses the friction brakes (disc brakes) upon medium to hard application of the pedal, and the transition from regenerative braking to friction braking is smoother than other hybrids.
Exterior and Interior
Compared to the Accord we last saw in 2013, the 2017 Accord Hybrid looks sharper and more handsome. Being the range-topping Hybrid variant, there are plenty of chrome embellishments that collectively add a certain bling to the exterior. However, the exclusive blue-tinted details on the LED headlamps, grille and LED taillamps look a bit cheesy; there are already three well-sized 'Hybrid' badges around the car.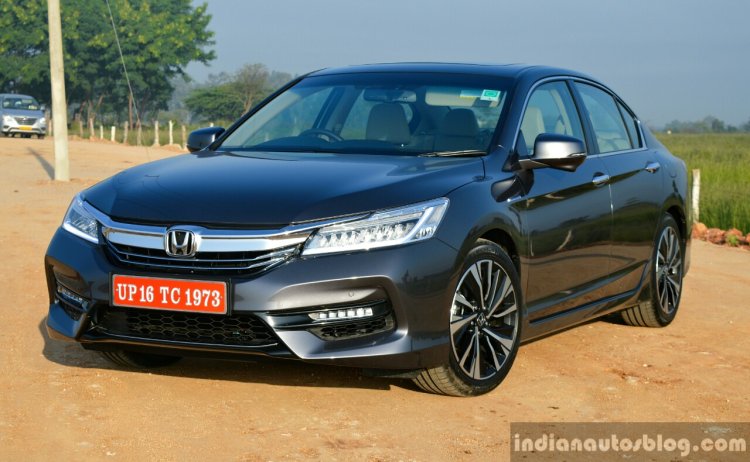 Like the exterior, the interior is also a premium upgrade over the eighth gen Accord. The dashboard still retains the two-tier design characteristic of Hondas, but looks simpler and adorned with better quality of plastics. For an entry-luxury Japanese sedan, build quality of the cabin is good, yet it falls slightly short of European products priced similarly.
One of the Accord's top selling points over the last eight generations is interior space, and the latest iteration doesn't disappoint. Even with a 6'3" tall passenger sitting in front of me - a 6'2" fat bloke - there is plenty of space to stretch around at the back. The rear seat itself is upholstered in supple ivory leather and offer good thigh/back support. However, rear occupants do not have separate HVAC controls or temperature setting, which is a surprising omission in a well-equipped mid-size sedan. It could have improved the rear seat experience by a notch.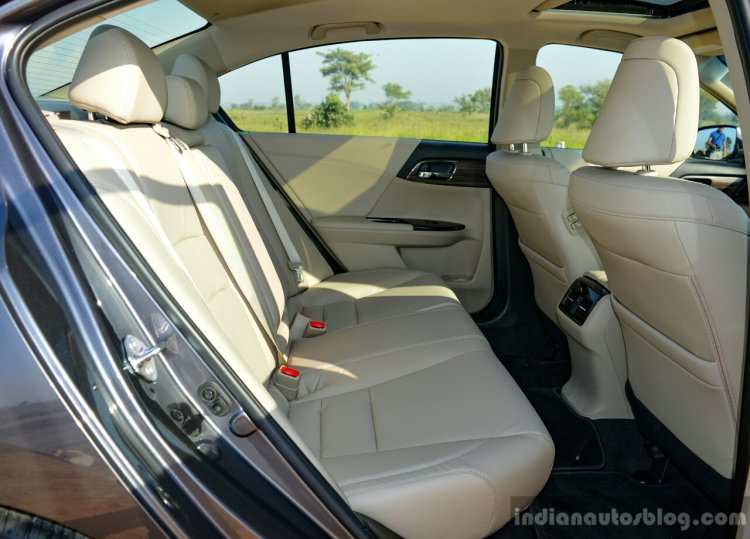 Some of the standard features in the India-spec Honda Accord Hybrid include a 7-inch Advance touch-screen display audio with Apple CarPlay and Android Auto, a 7.7-inch intelligent Multi-Information Display (i-MID), power adjustable front seats with memory for driver's seat, rain sensing wipers, auto high-beam LED headlights, i-Dual Zone automatic climate control with plasma cluster, keyless entry, cruise control, auto-dimming interior rear view mirror, remote engine start, Honda LaneWatch and ANC (Active Noise Cancellation) that makes the cabin quieter.
Price:
Honda Cars India announced the prices of the new Accord Hybrid on October 25. It is priced at INR 37,00,000 (ex-showroom Delhi), INR 40,57,485 (ex-showroom Bangalore) and INR 40,14,047 (ex-showroom Navi Mumbai).
First Impression:
The revered Accord nameplate is back, and with it comes a sharp exterior design with great road presence, a spacious interior with quality construction, a long list of equipment and an innovative hybrid system that is biased towards fuel efficiency instead of performance.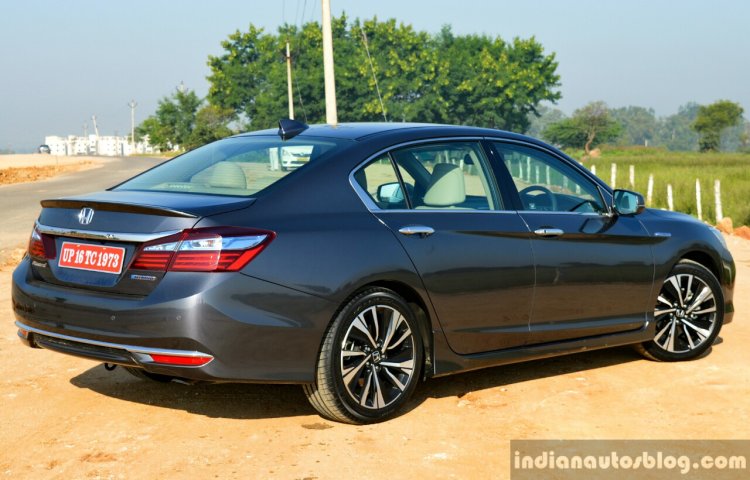 The price in states other than Delhi is above INR 40 Lakhs (on road), making it significantly more expensive than its nearest rival and on par with small luxury sedans from Mercedes-Benz, BMW and Audi, which sell in decent numbers.
Although the Indian government offers incentives for hybrid and electric vehicles through the FAME initiative, the Honda Accord Hybrid doesn't qualify as it is a CBU import. The only benefit it receives, courtesy of the hybrid powertrain, is the VAT reduction from 12.5 percent to 5 percent from the Delhi government, hence the reason why it's slightly less expensive in the national capital.
Honda claims to have already received over 30 bookings for the Accord Hybrid from customers (likely to be hardcore Honda loyalists and expats).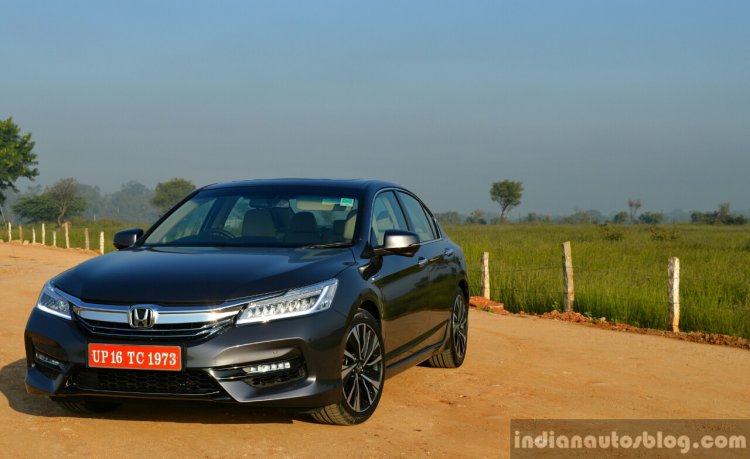 For car buyers who have the Accord in their choice list, it seems convincing a lot of them to part over INR 40 Lakhs will be a hard task, no matter how impressive the car is.