The Suzuki Swift Samurai design is not Suzuki's entry for a fancy dress competition.
Suzuki will showcase the Samurai edition at Italian dealerships on February 27 and 28. The limited edition will be exclusive for Italy. You will not spot any mechanical upgrades on the Samurai. The difference is purely cosmetic with red passion paint. The roof and mirror wear Japanese imperial flags. Tinted windows, black pillar and custom logos on the bodywork are other notable additions.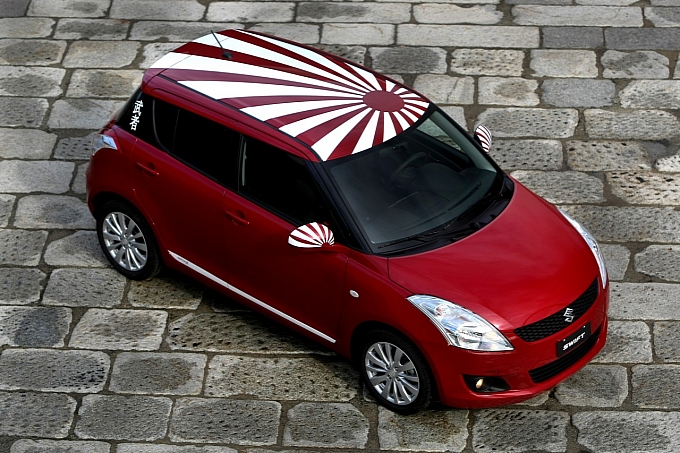 Available on the Style trim level of the 5-door Swift, the best part of this car has to be its price tag - Suzuki charges nothing extra for the special edition. Until the end of March, the vehicle will sit on showroom floors. Perhaps they made this available for the Japanese consulate employees?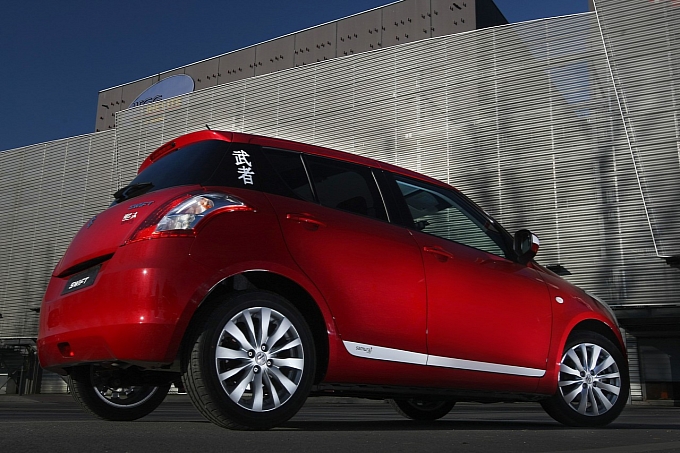 On the other end of the spectrum, you'll have the Swift S-Concept at the Geneva Motor Show. This model will have mechanical upgrades matching the exterior aggression, reports claim. The S-Concept hints at the Sport variant of the latest Swift that'll come with added omph under the bonnet, special tires and a sporty suspension setup. The S-Concept's road-going counterpart might have a VW-sourced turbo petrol engine sending 178bhp of power through VW's dual-clutch transmission to the front wheels.