A set of spyshots of a mystery cruiser is running abuzz on the internet creating curiosity among the biking enthusiasts.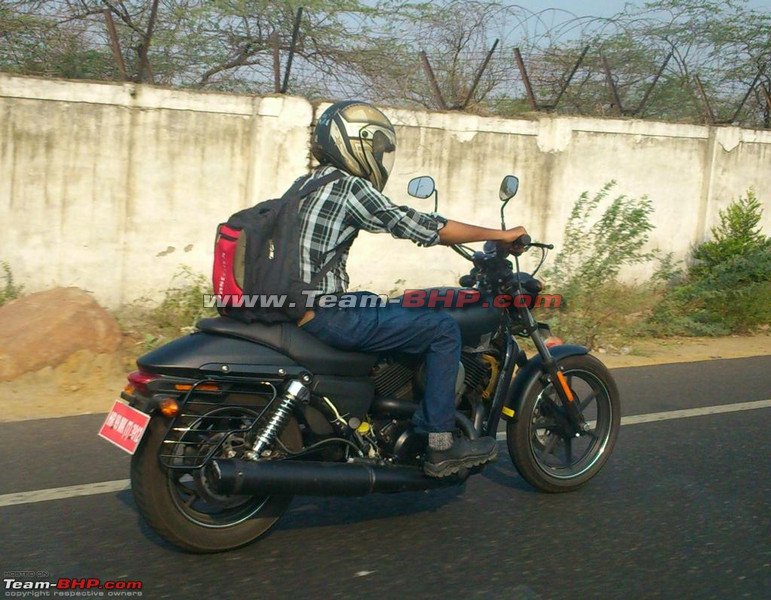 A Teambhp.com forum member under the name "Kpzen" has posted these spyshots. The pair of test mules were spotted in Faridabad, Haryana. Well, not everyday you will spot a big cruiser testing in India.
The natural guess was that it could be the Hyosung GV250 Aquila but then the V-Twin engine on the test mule is too big to be a 250cc unit. Then what is it?
We have to rewind back by a few months to get the connection. There were reports that Harley Davidson is developing an India specific new entry level motorcycle. However the intel was promptly dismissed as many deemed that Harley Davidson would not do a regional product.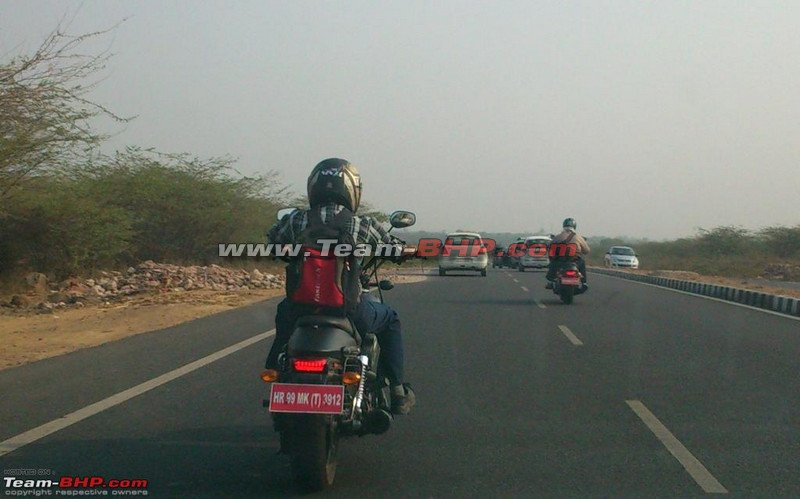 The spotting of this cruiser test mules adds a whole new dimension to the earlier reports. The mules have certain bits that connect them to Harley Davidson's current entry level model, the Superlow. The front forks appear to be taken from the Superlow, and also the reflectors on the front forks are typical of HD motorcycles!
The V-Twin engine on the test mule sure looks much smaller than the Superlow's 883cc mill suggesting that it could displace somewhere between 400-500cc. It all makes sense because Harley Davidson has a local assembly plant to get the pricing of the new entry level cruiser spot on.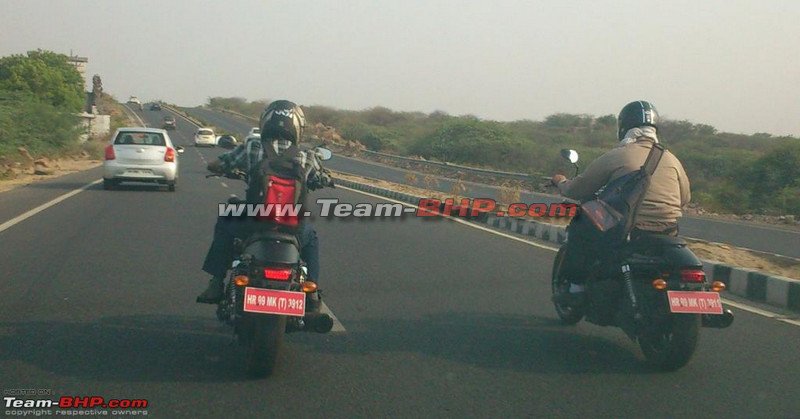 If this is really a new Harley Davidson, then we are looking at the most affordable motorcycle from the iconic American marque. The Superlow starts at Rs. 5.71 lakhs (ex-showroom) and the new cruiser could be priced in the vicinity of Rs. 4 lakhs, making it worthwhile!
Given the response that the Hyosung GV650 Aquila enjoys, we think the new entry level Harley has a strong business case!
[Source: Teambhp.com]