Ford India has overtaken Hyundai Motor India Limited as the largest exporter of passenger vehicles (PVs) from India. Exports stood at 82,347 for Ford during H1, FY2018 as opposed to HMIL's figure of 70,525 during the same period. Ford's exports witnesses a year-on-year growth of 11.55 % increasing from H1, FY17's figure of 73,821 to 82,347 in the first half of the current fiscal, thanks to the new Figo and the EcoSport. The company moved up to the top spot at the expense of HMIL whose exports fell by 19.4 % to 70,525 from 87,499 over the same period.
A spokesperson for Hyundai told ET Auto that growth in demand in the domestic market was to be blamed for the decrease in export volumes as meeting local demand gets priority. With manufacturing bases in South Korea, Czechoslovakia, Russia, the US, Turkey, and China, Hyundai has sufficient production capacity to meet global demand.
Maruti Suzuki registered exports of 60,063 posting a marginal decline of 0.77 % over the same period. MSIL shipped 60,526 units during the first half of FY17. With the second shift at SMC's plant in Gujarat starting, exports are likely to witness an uptick.
Volkswagen India climbed one spot to number 4 with exports amounting to 50,410 units posting a growth of 16.92 % YoY. GM India occupies the fifth spot with export volumes during the first half of FY18 at 45,222 units, up 47.72 % from H1, FY17's figure of 30,647 units. Slipping down a couple of spots to sixth place on the list of top 10 car exporters in India during H1, FY18 is Nissan. The carmaker reported 32,198 units shipped during the period. Over the same period last year, Nissan India exported 49,611 units.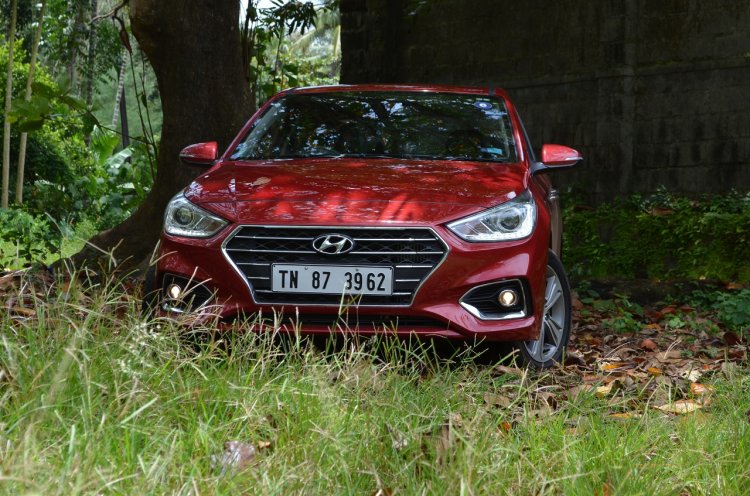 Also See - 2018 Ford EcoSport's European production shifts to Romania
TKM, Renault, Mahindra & Mahindra, and Honda Cars India Limited round off the top 10. Overall, there was a marginal decline of 1.34% in the total exports of PVs from India over the April-September period year on year. Here's the full list of top 10 car exporters in India during H1, FY18 -
| | | | | |
| --- | --- | --- | --- | --- |
|   | Manufacturer Name | April-September 2017 Exports | April-September 2016 Exports | Change |
| 1 | Ford | 82,347 | 73,821 | 11.55% |
| 2 | Hyundai | 70,525 | 87,499 | -19.4% |
| 3 | Maruti Suzuki | 60,063 | 60,526 | -0.77% |
| 4 | Volkswagen | 50,410 | 43,114 | 16.92% |
| 5 | General Motors | 45,222 | 30,647 | 47.72% |
| 6 | Nissan | 32,198 | 49,611 | -35.1% |
| 7 | Toyota Kirloskar | 8,393 | 7,008 | 19.76% |
| 8 | Renault | 6,238 | 3,938 | 58.41% |
| 9 | Mahindra | 3,024 | 5,913 | -48.86% |
| 10 | Honda Cars | 2,724 | 2,539 | 8.01% |
[source - ET Auto]