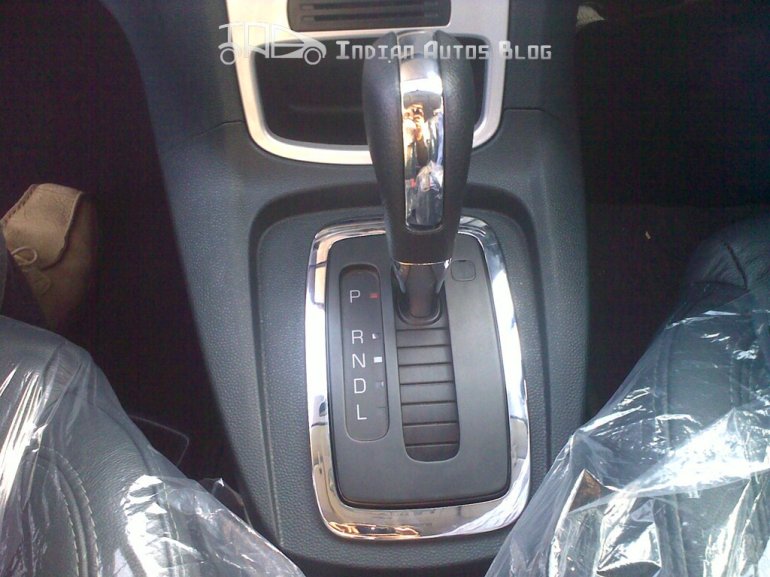 The cat is out of the bag - Ford India's next launch is the automatic transmission guise of the Fiesta. Having sold in limited numbers the company is exploring new variants to fill up pockets in the range and drive up sales. The Fiesta hatch rumored to be in the pipeline is still some time away and the B-Platform will bear at least one more body style (2012 EcoSport with the international premiere in China next year).
Our longstanding reader Gurudatta Nayak posted these pictures from a dealer stockyard. Interior shots show that paddle shifters are absent meaning the 6-speed dual clutch transmission (PowerShift) sold in the United States isn't the candidate in question.
For our cost-conscious buyer, the 4-speed AT is better suited. IndianAutosBlog.com will be testing the vehicle next week so wait for the exact details.
There are hardly any notable visual differences compared to the manual model. The AT badge on the trunk lid is one difference. The automatic variant is not going to rocket the Fiesta to the top of the ladder but thoughtful positioning will lead to increase in sales. For the Fiesta variant, the two biggest threats at this time are Vento AT and Verna AT.
Ford Fiesta Automatic Transmission spy pictures