As we track the development of the 2012 Ford EcoSport from around the world, in comes photographs of a completely cloaked test mule from Brazil. If you remember, Ford was testing the vehicle in Hortlandia last year wearing a Fiesta body.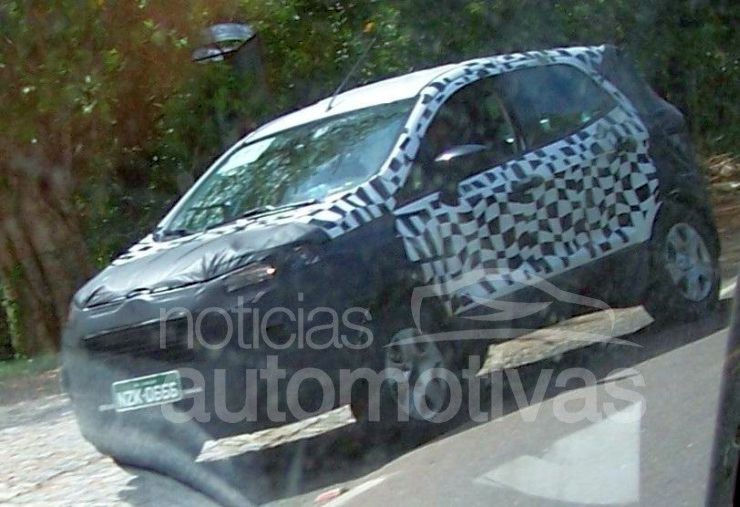 Now that the Delhi premiere is finished, Ford feels comfortable to test the fully built model on public roads. They are not willing to give it all away, and hence the thick camouflage around the body is used.
Like its Chinese twin, the EcoSport features the same design language, features and stance mirroring the New Delhi concept vehicle. For the Brazilian market, there will be new engines tuned to run on Gasohol. It will initially use the engines from the current range such as the 1.6-liter 115-horsepower Sigma engine or the 2.0-liter Duratec engine that can produce up to 148 hp. The talk-of-the-town 1-liter EcoBoost is expected to join the Brazilian lineup later in 2012.
The EcoSport will be exported to 100 countries and official websites are on air in India and China updating would-be customers and fans of the Blue Oval.
[Source - NoticiasAutomotivas.com.br]