Our friends at AutoWeek have spotted a camouflaged Ford EcoSport testing on the streets of metropolitan Detroit.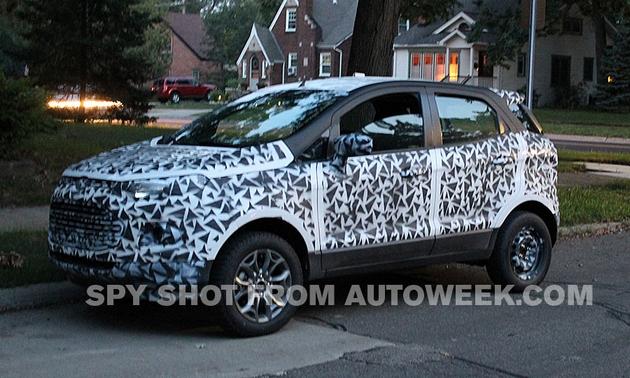 It is not a rare to see automakers build and test prototypes around their home office. Ford's Michigan complex houses a prototype workshop, and this one-off mule could either have been assembled or brought there as part of the global tests or internal programs.
The EcoSport is not an alien in America. Most of its interiors and the underbody come from the Fiesta which sells in the U.S. in both hatch and sedan formats. The EcoSport, in essence, is a Fiesta SUV.
Autoweek reports that Ford has already taken a position on the EcoSport's launch - they have no plans to launch the EcoSport stateside.
B-Segment crossovers are scantily populated in America, but a few are on their way. While the Nissan Juke has been launched, Buick's Encore (that is rebadged as the Chevrolet Trax in other markets) is a few months away from its introduction. Autoweek also hints at Honda introducing a crossover based on the Jazz (speculated as the HR-V successor) in the coming years.
The list only grows from here and Ford maybe tempted to keep all options open in case the market situation changes overnight. After all the appetite for crossovers is always growing.
[Source: Autoweek.com]