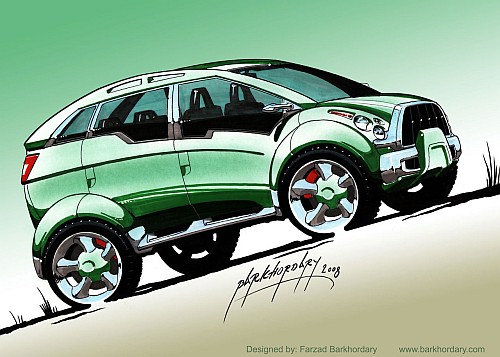 Force Motors is planning to launch an SUV in India. Force Motors operates in India with vehicles like the Tempo traveller and Trax which are passenger carriers. Force also uses its platforms for manufacturing goods carriers.
Vicky.in is reporting Force Motors is taking the SUV market seriously by developing a new SUV. We don't know if this SUV will be a modern urban SUV with 4X4 capabilities. Would this one be like the Sumo or Sumo Grande?
An older generation Mercedes Benz diesel engine is used on the Force Traveller and it is rumored that the new SUV will use a derivative, perhaps smaller, of this engine.
Vicky blog claims Force Motors is testing the SUV and it may be priced a little over 10lakh rupees.
Display image isn't related to the Force SUV
Source - Vicky Blog
Image Credit - Car Body Design