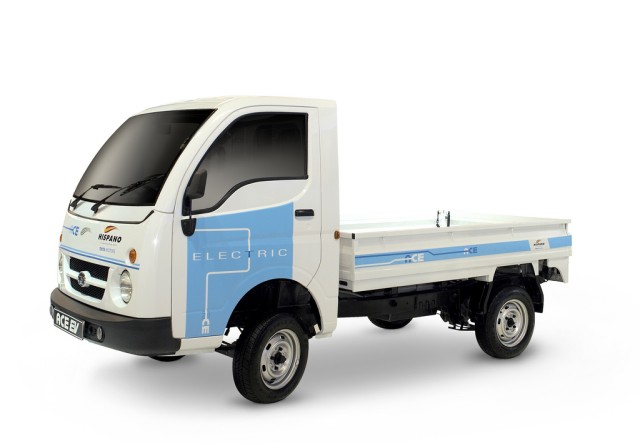 By Kaustubh Shinde
Looks like Tata Motors is now obsessed with 'electrifying' almost everything.
First we had the Vista EV which inches close to its UK debut. Now, Tata Motors is entering the Commercial Vehicle segment with the Tata Ace EV. It will be the first electric mini truck that, according to reports, will be launched in the UK market.
The Tata Ace EV, like the Vista EV, was developed at Tata's European Technical Centre in Coventry. It has a 25mph top speed and (being a mini truck) can carry 500kg payload at any point of time. Its on-board trickle charger runs from a standard 13A socket through an RCD-equipped cable.
The company has also planned a big brother for the Ace EV – a 3,500kg GVW class which is scheduled for launch in two years' time. Tata Motors has also shown a Nano EV recently and is interested in commercializing it in the future.
Tata Ace EV Specifications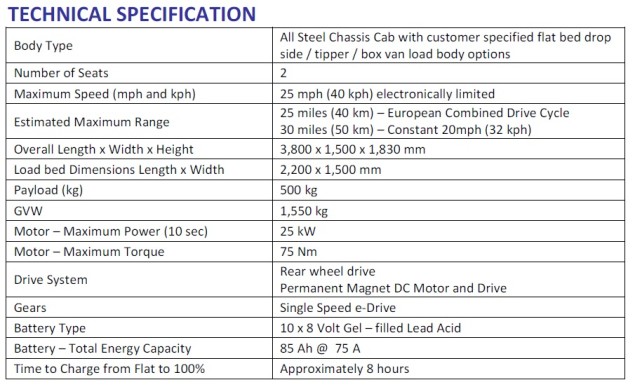 Source - roadtransport.com