HMC has released the first sketches of the fourth generation Hyundai Santa Fe. The SUV is slated to be unveiled in February, which will be followed by its first public appearance at the Geneva Motor Show scheduled for 8-18 March 2018.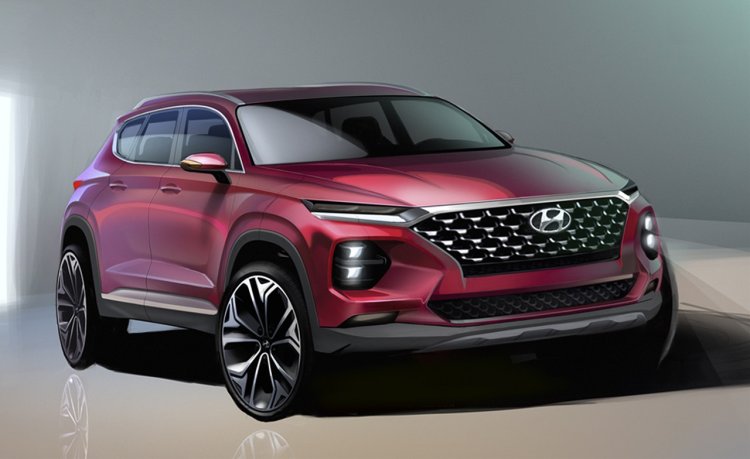 The sketches confirm that newest generation of the Santa Fe will feature a split headlamp setup, quite similar to the Hyundais Kona. The LED DRLs are placed next to the grille while the primary headlights, likely to be full LED units, will occupy space in the bumper. The nose also incorporates the company's signature 'Cascading' grille. In Hyundai's words - "The rear section features both a confident and stable stance with unique taillights, dual mufflers, and a voluminous bumper design."
According to a release issued by Hyundai in January, the new generation Santa Fe will boast the latest active safety features under the Smart Sense technology umbrella. Rear Occupant Alert, which monitors the rear seats to detect passengers and alerts the driver when leaving the car will be part of the package. The Rear Cross-Traffic Collision Warning now features an automated braking function. The system warns the driver and applies the brakes automatically to avoid the risk of collision when reversing out of narrow areas with limited visibility.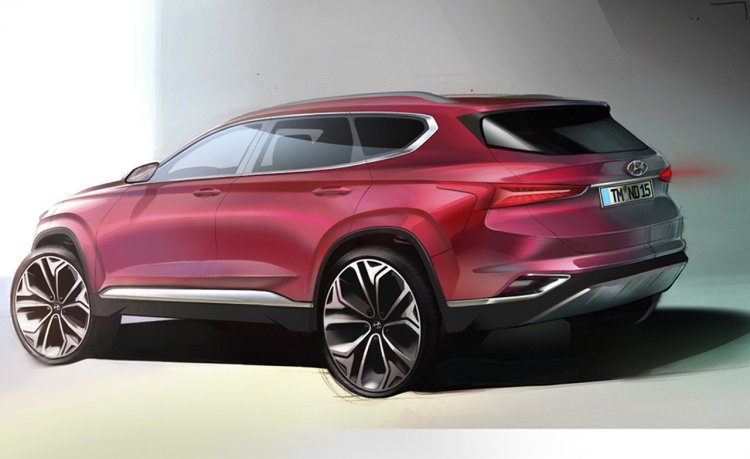 Also Read - Hyundai Kona coming to 2018 Auto Expo
Following its global debut in March 2018, it is expected to go on sale in South Korea first, followed by the U.S. and other international markets. Previous two generations of the Hyundai Santa Fe were sold in India. However, there is no word on the launch of the new model. Hyundai may bring the new Santa Fe to India in 2019.