Euro-spec version will be produced at Renault' Flins plant.
Currently in its fourth generation, the Nissan Micra (Nissan March) will enter its fifth generation later this year. In its next generation, the supermini will likely be inspired by the Nissan Sway Concept that was unveiled at the 2015 Geneva Motor Show. With a more more aggressive design and styling derived from the concept, an unofficial rendering from alVolante.it previews the next-gen Nissan Micra.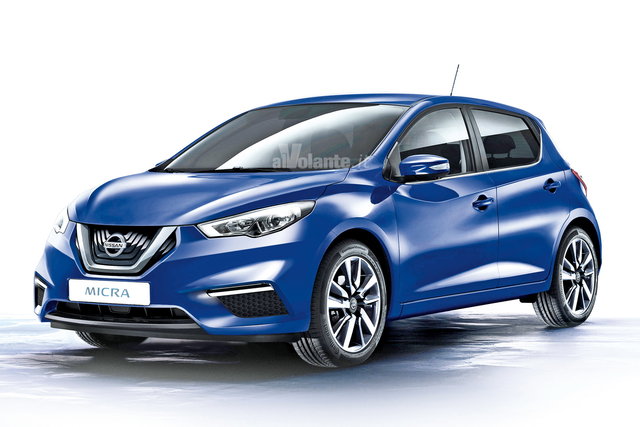 The fifth generation 2016 Nissan Micra could have its world debut at the 2016 Paris Motor Show in October and go on sale globally for 2017 model year. It will be underpinned by the B version of the Renault-Nissan Alliance' CMF (Common Module Family) modular platform. With no other new B-segment car from Renault or Nissan around the corner, the next-gen Nissan Micra will probably be the first to use it.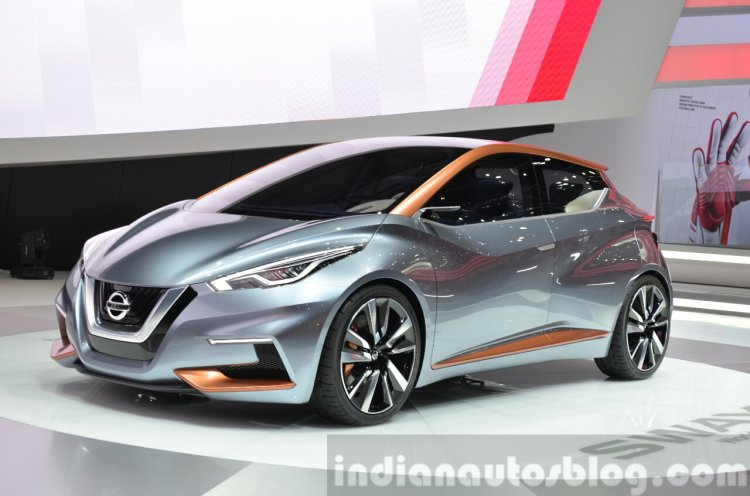 It is believed that there could be two versions of the next-gen Nissan Micra - one for Europe, Oceania, Japan and other markets, and one for Africa, Middle East, and India (AMEI). The latter would be built at the Renault-Nissan Alliance plant in Oragadam, near Chennai in India, Christian Mardrus, Senior Vice President and Chairman of the Management Committee for Africa, Middle East and India, Nissan, confirmed to Indian Autos Blog last September. It will continue riding on the Nissan V-Platform platform, if Nissan decides to not localize the CMF-B in India.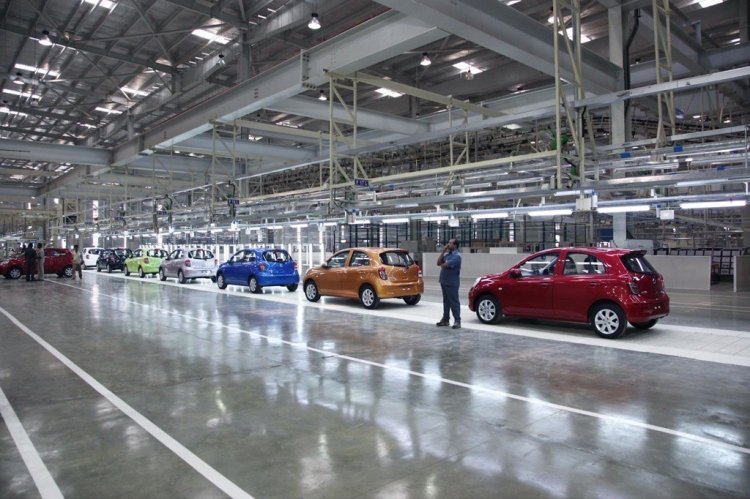 Also Read: Production-spec Nissan Kicks mini crossover announced, goes on sale this year – Brazil
The current Euro-spec version is exported from the Indian plant, but the production of the fifth-gen Micra's Euro-spec will move back to Europe. In 2013, an official announcement was made stating that the fifth-gen Euro-spec Nissan Micra will be made at Renault's Flins plant that is located near Paris. However, the British media was reporting last year that the next-gen model could be made at the Nissan Sunderland Plant in the UK where the Micra was previously made.
[Image Source: alVolante.it]