The Ford EcoSport has managed to keep the Renault Duster at bay in Brazil ever since its launch. The sales performance of the EcoSport has influenced Fiat to replicate Ford's path.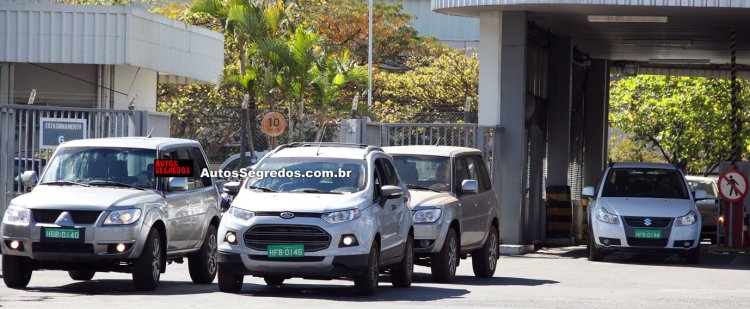 Our friends at Autossegredos.com.br report that Fiat, the leading automaker in Brazil, is currently developing a mini SUV to compete with the EcoSport. Codenamed Project 338, the new car will have its inputs based on the market requirements in Brazil.
This spyshot doesn't show any prototype of the Project 338 but points out the rival products against which it's being benchmarked. The EcoSport is an obvious candidate and accompanying it are a couple of Mitsubishi TR4 (probably a 4x2 and a 4x4 version) and the Suzuki SX4. The benchmark products suggest that the Project 338 is a B Segment Crossover in the making. The segment in question is growing leaps and bounds, not only in Brazil but throughout the world.
The whereabouts of the new SUV are still unknown but it would be made at the Italian carmaker's upcoming Brazilian plant in the state of Pernambuco. The new facility will build the SUV alongside a new pickup truck that is codenamed Project 226. Both the new products would reportedly use a new range of powertrains.
The Fiat Project 338 seems to be in the initial phases of development and the first prototypes are expected to surface in early 2014.
[Source - AutosSegredos]